Our Mission
We of the Tucson Interfaith HIV/AIDS Network offer our hearts and hands to provide compassionate and non-judgmental service to those affected by HIV/AIDS. Through education and support, we—as individuals and faith communities—work to build bridges, reduce stigma and sustain hope.
We invite the religious community to join us in an informed, sensitive and compassionate response to those affected by HIV/AIDS. We are called to care through education, service and advocacy:
working within our faith communities to promote education and prevention of HIV/AIDS
educating clergy and laity in offering support to those affected by HIV/AIDS
assuring the availability of spiritual care, respecting each individual's faith and tradition
advocating in the community for those affected by HIV/AIDS
---
Our Diversity and Anti-Discrimination Policy
TIHAN administers its practices and programs without discrimination against anyone on the basis of actual or perceived race, ethnicity, color, ancestry, religion, age, sex, gender, gender identity, national origin, marital status, familial status, sexual orientation, disability, citizenship status or veteran status.
---
Address/Contact
TIHAN's mailing address is:
TIHAN
2660 North 1st Avenue
Tucson, Arizona 85719-2911
TIHAN is located on the east side of north 1st Avenue, between Grant and Glenn.
TIHAN's business hours are:
8:30am - 4:30pm Monday - Friday
You can contact TIHAN at (520)299-6647 or via email at: friends@tihan.org
---
Member Congregations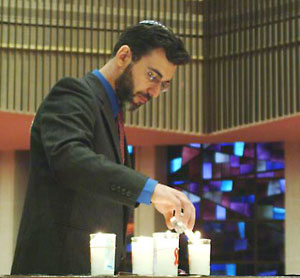 ---
Services
Link Specialist Support
Link Specialists are available to support individuals in the Tucson area who are living with HIV. These trained volunteers help keep you connected to care and support services within TIHAN and elsewhere. We work closely with other service providers to make sure that people living with HIV are aware of the other options for support available throughout the community. Link Specialists offer:
TIHAN registration services

Emotional/social support

Regular check-in phone calls

Information and referral

Advocacy

Transportation requests

Hospital visits

CarePackage appointments or delivery

Emergency financial assistance referrals
If you just want someone to talk to, or you have a question about where to find help for a need you may have, you can reach a Link Specialist volunteer at linkvolunteer@tihan.org or 520-299-6647 (ext. 205).
Poz Café Lunch Program
Poz Café, TIHAN's monthly lunch for people living with HIV, is an opportunity for you to get out of the house, take a break, meet other positive people, and enjoy great food! On the third Thursday of each month from 11:30am to 1:30pm, volunteers from local faith communities provide a fantastic, delicious and nutritious lunch. This is followed by time to "hang out," chat, participate in a game or two of bingo, enjoy our raffle of fun and useful gifts, and receive a CarePackage.
People living with HIV and one guest (18 or older) are invited. All attending the café are asked to honor the highest standard of confidentiality. To attend Poz Café, please RSVP by the Monday before the lunch by contacting a Link Specialist volunteer at linkvolunteer@tihan.org or 520-299-6647 (ext. 205). Limited transportation is also available for this event. Please call to find out more.
Poz Breakfast Program
TIHAN offers a voucher to individuals living with HIV for a free breakfast the first Wednesday of every month, courtesy of Mother Hubbard's. The restaurant is located at Grant and Stone. Come enjoy a complimentary breakfast in a welcoming atmosphere! To request a free breakfast voucher, contact a Link Specialist volunteer at linkvolunteer@tihan.org or 520-299-6647 (ext. 205). The restaurant does not distribute vouchers.
Living Well with HIV Series
The Living Well with HIV program consists of a variety of classes, presentations, and discussions that support individuals with HIV in becoming more active participants in their own physical, emotional, and spiritual health and wellbeing.
Eating Well: A two-part class, available quarterly, that connects people with food resources and teaches nutritional essentials such as food budgeting and healthier eating. Each class has a cooking demonstration, and participants receive a $50 food gift card upon completing both sessions.

Planning Well: A budgeting class, available quarterly, where participants learn about effective goal setting, tools to manage bills, building and repairing credit, banking, reducing debt, and more.

Living Well: An ongoing series of classes, with a different topic of interest each month. Past topics have included end of life planning, sex and HIV, disclosure, and fitness and exercise. A meal is served at each class, and there is a gift card raffle.
For information on upcoming classes and to sign up, call the TIHAN office at 520-299-6647.
CareTeams
A CareTeam is a group of two to four trained volunteers who work together to offer non-medical support to individuals living with HIV and their families. Team volunteers will help empower you to achieve goals that you set for yourself over a three-month period. CareTeam support may include:
Emotional/social support

Friendly visits and outings

Telephone contact and reassurance

Transportation

Shopping and errands

Companionship during appointments

Emotional support for family members in the home

Referrals to other available support services in the community
CareTeams do not provide dispensing of any medication, skilled nursing care or hands-on personal care, professional counseling, or housekeeping services.
Whether serving as a lifeline to help CarePartners regain their strength and independence, or as a vital day-in/day-out support network during end-of-life transitions, CareTeams provide care and compassion, love and support. For more information on CareTeams and eligibility criteria, please contact a Link Specialist volunteer at linkvolunteer@tihan.org or 520-299-6647 (ext. 205).
CarePackages
A CarePackage is a bag filled with toiletries and cleaning items that are donated by TIHAN member congregations and caring individuals. Depending on availability, CarePackages may include items such as toilet tissue, paper towels, shampoo, soap, toothpaste/toothbrush, laundry detergent, deodorant, household cleaning supplies, and feminine hygiene products. Individuals living with HIV are eligible for one CarePackage per month. You can pick up your CarePackage at Poz Café or through an appointment at the TIHAN office. Home delivery may also be arranged when necessary. To request a CarePackage, contact a Link Specialist volunteer at linkvolunteer@tihan.org or 520-299-6647 (ext. 205).
Financial Assistance Referrals
TIHAN partners with other agencies in Tucson to be able to refer individuals living with HIV on a priority basis for financial assistance. Requests are accepted for help with specific expenses, such as rent and utilities. Once the request is approved by TIHAN, you will be referred to a partner for an expedited review through that agency's financial assistance process. For more information on financial referrals and eligibility, contact a Link Specialist volunteer at linkvolunteer@tihan.org or 520-299-6647 (ext. 205).
Transportation
TIHAN offers transportation to people living with HIV for appointments, grocery shopping, and other errands. Mobile Link Specialists are volunteers who provide transportation using their personal vehicles. For medical and behavioral health appointments, TIHAN also contracts with a transportation company for round-trip rides from home to the appointment and back. For reservations, contact a Link Specialist volunteer three full days in advance at linkvolunteer@tihan.org or 520-299-6647 (ext. 205). All transportation is based on availability and may be dependent on funding.
Winter Holiday Programs
TIHAN partners with the Southern Arizona AIDS Foundation (SAAF) to provide additional support around the holidays to individuals living with HIV.
Family Day: A fun, interactive event in December for families living with HIV who have children under 18. Children and parents can "shop" for new, donated gifts to give to their loved ones, enjoy making arts & crafts and playing games, and get their picture taken with Santa. For more information or to register for Family Day, please contact a SAAF Case Manager at 520-628-7223.

Poz Café Holiday Dinner Party and Dance: The Poz Café event in December is a dinner rather than a lunch, and is held at a different, larger location complete with a DJ and dance floor. This festive event, for adults living with HIV and their guests, features an elegant dinner buffet, holiday gifts, and tunes to get you moving! For information about this year's holiday party, please contact a Link Specialist volunteer at linkvolunteer@tihan.org or 520-299-6647 (ext. 205).
---
Make "Someday" Today!
TIHAN gratefully accepts credit card donations to support our work. You can donate right now by clicking on the link below which will take you to a secured site where you can safely enter your donation information.
https://tihan.ejoinme.org/MyPages/
DonationPage/tabid/104399/Default.aspx
If you would prefer, you can call the TIHAN office (520-299-6647) and we will be happy to take your credit card donation over the telephone. Thanks for your support of TIHAN!
---
History
In times of trouble, people have traditionally looked to their communities of faith for guidance and support. Today, we have another crisis demanding a response. It is estimated that 1 million people in the U.S. have been infected with HIV, the virus that causes AIDS. That translates to about 1 in every 250 people in the United States.
AIDS is currently a leading cause of death in the U.S. among people aged 25 to 44 years. And the number of people infected and affected is growing exponentially. The demographics of the disease are changing quickly, with increases in rural areas and among youth, women, people of color and heterosexuals. One in every four new HIV infections in this country are estimated to occur among people under the age of 20. Each hour, two more teenagers become infected with HIV in the United States. There is no known cure, and the treatments developed so far are only partially effective.
In Pima County, Arizona, it is estimated that more than 6,500 people are living with HIV. There is a great need for the people of Southern Arizona to respond with greater compassion, generosity and concern for all affected by HIV/AIDS. And what people are more called to respond than people of faith?
As people of faith, we believe that God's reassuring and embracing presence reaches out to all those who are alienated and oppressed. We serve God and humanity by striving to emulate divine compassion, to seek justice and to provide service. This is our prophetic task.
—AIDS National Interfaith Network
Our communities of faith must be able to deal with the growing number of members who will be seeking support and guidance as this pandemic grows to touch more of our homes, our families, our congregations, our hearts. AIDS is found in every segment of our community, and it affects every faith community. For each person infected there are countless friends, families and co-workers affected.
Many faith communities in the Tucson area are stepping forward to respond to this crisis, discovering that there is tremendous value in gathering together, sharing ideas, supporting each other, and linking people of faith together to respond as one people of care and compassion for those living with HIV/AIDS.
AIDS is a challenge, but it also represents an opportunity for communities of faith to respond with ministries of healing and hope, of concern and compassion. This disease challenges us to be healing communities, to respond from our deeply-rooted belief systems of caring for and affirming the dignity of all people. We are called to reach out with compassion rather than judgment, to foster awareness and education rather than fear, to support and minister to those living with HIV, to comfort the dying and the grieving, to respond in the face of suffering and pain, to act on the tenets of our faith.
---
Board
TUCSON INTERFAITH HIV/AIDS NETWORK
BOARD OF DIRECTORS 2017
EXECUTIVE COMMITTEE

Dan Uroff (President)

Accounting Manager, Western National Parks Association

Jill Rich (Vice President)

Realtor, Long Realty Company

Katie Meismer James, MPA (Secretary)

Development and Special Events Coordinator, Steele Children's Research Center, University of Arizona

David Cormier, CPA (Treasurer)

City of Tucson Budget Director, Retired

MEMBERS

Leslie Kahn, Ph.D.

Mathematics Educator, Retired

Jefferson Manzano, MSW

Social Worker, Carondelet St. Mary's Hospital

Tom Muller, Au.D.

Audiologist, University of Arizona Department of Speech, Language, and Hearing Sciences

Daniel S. Orozco, LPC, CETP, CCFP, NCC

Therapist, El Rio Community Health Center, Special Immunology Associates

George Vissichelli

University of Arizona Program Manager, Retired

Nathan Wade, JD

Assistant Public Defender, Pima County Public Defender's Office
---
Staff
Scott Blades
Executive Director
With a wide-ranging background in education, law, counseling, media, GLBT issues, and volunteer management, Scott helped found TIHAN in 1994 as a means of supporting the religious community to address the growing crisis of HIV affecting our community, and the accompanying issues of religious homophobia. With his passion for equality and justice issues, Scott is active in many groups and organizations in community, advocating and working to build bridges of understanding. He has been featured in many print and television stories, and has received multiple community awards for his leadership and contributions.
Scott's position (full-time) with TIHAN involves overall day-to-day management of the organization, along with working with the board of directors, and development, community and congregational relations responsibilities. Scott works closely to support TIHAN staff with their program responsibilities. He can be reached at scott@tihan.org or 299-6647 ext 202.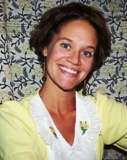 Deirdre Demers
Program Manager
Deirdre hails from Pennsylvania and has volunteered and worked in the areas of community health, literacy, and education in Washington DC, rural Nicaragua, and here in Tucson. Her education is in Human Services and Public Health. Deirdre's areas of expertise and interest include women's health issues, HIV/AIDS, health equity, family health communication, and community healthcare access. She is excited to be a part of TIHAN's strong community response to HIV/AIDS. Deirdre is also a runner, an avid reader, and most importantly, a mom.
As TIHAN's Program Manager (full-time), Deirdre is responsible for managing agency programs for people living with HIV/AIDS, as well as training, placing, supporting, recognizing, and retaining volunteers to carry out the mission and programs of the agency. Deirdre works collaboratively with agency staff, agency volunteers, faith communities, healthcare providers, community groups, and social service agencies. She can be reached at ProgramManager@tihan.org or 299-6647 ext 203.
Christiana Owusu-Ankomah
Program Coordinator
Christiana is originally from Ghana, West Africa, but migrated to the states (specifically Phoenix, Arizona) with her family nearly two decades ago. She recently received her Master's degree in Public Health from the University of Arizona. Christiana's interests include maternal and child health, global health, and health systems. In her free time, she enjoys spending time with her family and friends, playing badminton, and reading. Christiana has a passion for service and is excited to be a part of the TIHAN team.
As TIHAN's Program Coordinator (full-time, 40 hours/week), Christiana manages the agency's Link Specialist program and the Living Well with HIV program for people living with HIV/AIDS. She works collaboratively with staff and volunteers, faith communities, healthcare providers, community groups, and social service agencies, to ensure that program goals and objectives are successfully met. Providing education, support, and empowerment to Tucson's HIV/AIDS community, the Program Coordinator supports people living with HIV by connecting them with resources and classes that help them achieve their goals to live well. She can be reached at ProgramCoordinator@tihan.org and 520-299-6647 ext 207.
Dennisse Ley
Volunteer Coordinator
Born in Mexico to two parents that always encouraged her to help others, Dennisse became involved in community and social justice groups at a young age. After graduating high school, Dennisse moved to Tucson and attended the University of Arizona to study Communications. In 2005, she began volunteering to help locate missing children and quickly learned she had a passion for a new career field. Shortly thereafter, she started working for Homicide Survivors as an advocate, helping families through their grieving process, navigating media requests, funeral arrangements, and court proceedings. Dennisse was also in charge of volunteer coordinating and fundraising events. In 2010, she went on to work for Emerge Center Against Domestic Abuse, where she held case management positions within their shelter, lay legal, and housing programs.
During her spare time, Dennisse enjoys spending time with her husband, son, and twin girls. She likes to spend time outside, play games, cook, entertain friends and family, read, watch movies, and write. A passion to support, educate, and bring in more volunteers to TIHAN is what brings Dennisse to TIHAN. She is pleased to be working with TIHAN.
As TIHAN's Volunteer Coordinator (part-time, 20 hours/week), Dennisse is responsible for recruiting, screening, orienting, placing, supporting, recognizing, and retaining volunteers to carry out the mission and programs of the agency. Dennisse works collaboratively with agency staff, volunteers, faith communities, and community groups. She can be reached at VolunteerCoordinator@tihan.org and 520-299-6647 ext 206.
Roy DeBise
Poz Café Kitchen/Menu Supervisor
Roy was born and raised in Pennsylvania, moving to Tucson in 2003, with his husband of 32 years Rolly Loomis. Roy has enjoyed a fulfilling career in the food service and hospitality industry for 40 years, having worked all aspects of the industry from cooking to general manager and restaurant owner. He currently volunteers at Iskashitaa Refugee Network as the Food Preservation Workshop Coordinator.
Roy is passionate about issues of social justice issues, immigration, and equality for all. Although he is somewhat "retired," he still caters events, and makes homemade chocolates for fundraisers, and loves being in the kitchen at Poz Cafe. "I am so happy to have the opportunity to work with TIHAN. Hope to see you at Poz Café, come in the kitchen and say hello!"
As TIHAN's Poz Cafe Kitchen/Menu Supervisor (part-time, 20 hours/month), Roy engages congregational volunteers in providing a healthy, nutritious monthly lunch for people living with HIV/AIDS, ensuring safety and compliance with health department rules and regulations. He can be reached at rdebise1@yahoo.com.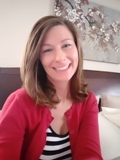 Maggie McCann
Operations Manager
Originally from the Chicago area, Maggie came to Tucson in 1999 to attend the University of Arizona, where she obtained her degree in Psychology. She quickly found her niche in the social services sector, and throughout her career has worked for various not-for-profit organizations in Tucson and in Canada.
Maggie has a wealth of experience working in Development, Volunteer Management, Direct Services, Organizational Management, and Operations. She is passionate about serving those in need throughout the community and is excited to be a part of the TIHAN family. In her free time, Maggie enjoys traveling, hiking, cooking, reading and spending time with her husband, daughter, and three rescue dogs.
As Operations Manager (full-time), Maggie manages TIHAN's administrative volunteer staff, oversees daily office operations (including maintaining databases, coordinating acknowledgement of donations, maintaining office equipment and systems, and working with vendors), provides program and fundraising support, and performs many other support roles. She can be reached at OperationsManager@tihan.org or 299-6647 ext 204.
Click here for a printable and downloadable description of TIHAN's staff.
---
Job Openings
Poz Cafe Kitchen / Menu Supervisor
(Part-time, 20 hours/month)
The Poz Cafe Kitchen / Menu Supervisor is responsible for menu planning, kitchen operations, coordinating kitchen volunteers from sponsoring congregations, compliance with nutrition and health department guidelines.
For the complete job description, minimum qualifications, and how to apply, click here.
---
Home|Education|Volunteer
Donate|Community
---

Site design: MiLo Studios|Maintained by Phil Moul
©1998-2017 Tucson Interfaith HIV/AIDS Network
A 501(c)3 Non-Profit Organization