Monthly E-Newsletter for
January 2017
---
Dear Friends,
Welcome to 2017! Because of people like you, we enter the new year strong, and appreciate the support you provided in 2016. The culminating event of 2016 was the December Poz Café Holiday Dinner & Dance Party, where we served 134 CarePartners living with HIV and the 46 guests that they invited; distributed 118 CarePackages filled with toiletry and cleaning items; and gave holiday gifts and gift cards to 126 CarePartners. From financial donations and in-kind donations and donations of your time through volunteering, we anticipate that you helped TIHAN serve a record number of individuals living with HIV last year. Watch for numbers and accomplishments in the next e-newsletter!
Now, 2017 is here, and we're continuing to serve our community as much as we can! Because of you, we can fulfill the promise of telling our CarePartners: You are not in this alone!
Thanks for taking a few minutes out of your busy day to read these following news flashes with important info about events and opportunities for those of us who care so much about HIV and issues of supporting people!
Scott Blades
Executive Director
---

Golf Tournament and Concert to Benefit HIV Programs in Tucson and in Kenya
Swinging@AIDS is a golf tournament and related benefit concert to jointly benefit the programs and services of TIHAN and the Children of Africa Hope Mission School of Kenya.
Friday, March 24 — Benefit Concert, 7:00pm at First United Methodist Church, featuring Lisa Otey and Diane Van Duerzen, Kelly Triplett, and MORE. Tickets are $20.

Saturday, March 25 — the 3rd annual Tucson Swinging@AIDS Golf Tournament and Silent Auction. Taking place at The Views Golf Course, an 18-hole, desert-inspired championship golf course with breathtaking views in a picture perfect setting in Oro Valley. 12:30pm shotgun start.
See www.centerforhealthandhope.org for additional details. For more information or to reserve your spot, contact Claudia Svarstad at 303-594-8027 or CSvarstad@aol.com
---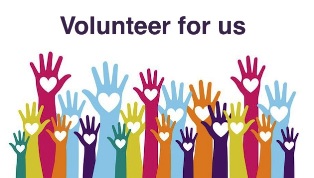 Start the New Year Right by Becoming a TIHAN Volunteer!
Yes, it's 2017! What better way to start a new year than signing up for our January 24 Volunteer Orientation, which takes place from 8:30am to 12:30pm? We're recruiting volunteers for administrative, care and support services, and fundraising roles.
"Treasures for TIHAN" Auction Planning Team Members

"Treasures for TIHAN" Auction Item Solicitors

A Website Support Volunteer

Database Entry Team Members

Community Ambassadors

Support roles for our volunteer program

Support roles for Care & Support

Link Specialists, especially Spanish-speaking

HR, Finance, and Marketing Committee Members
You can also find the complete list of our current volunteer openings by clicking on "Volunteer" at the top of this page, then on "Volunteer Opportunities." One of them might be just right for you! Or call or email Bennett Burke, our Volunteer Coordinator, at 299-6647 ext 206, or VolunteerCoordinator@tihan.org
---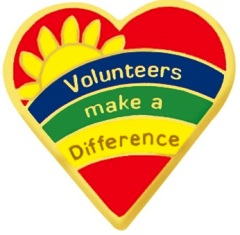 Nominations for 2017 Volunteer and Donor Recognition!
TIHAN will be presenting awards at our Annual Meeting on Tuesday, March 7, 2017, and you can help by nominating one or more of TIHAN's fantastic volunteers and supporters! Click on "Volunteer" at the top of this page, scroll down on the left, and click on "Nominate a Volunteer for an Award." There, you'll find the "Call for Nominations" form.
You can also pick one up at the TIHAN office, or call or email Bennett (VolunteerCoordinator@tihan.org, 299-6647 ext 206) and he'll send you one. The deadline for nominations is Tuesday, February 14, but act now and submit your nomination.
---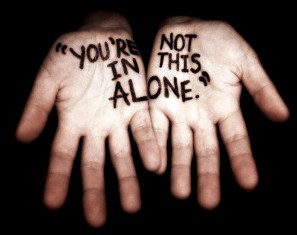 What TIHAN's Community Means to Kaneal, New to a Life with HIV
In May of 2016, Kaneal was planning to start PrEP (Pre-Exposure Prophylaxis), an HIV prevention method that involves taking a daily dose of the drug Truvada. Part of the process involves getting an HIV test, which came back positive. "I was scared, because even though I was knowledgeable about HIV from my education in school, I didn't want to be feeling this way at this young age."
The person giving him his test results made him feel very comfortable, and provided him with important information. "They went over the steps on what I should do next, and which clinics were available to me. It made me feel better, even though I was still in shock." He's started HIV medications, but he's having some severe side effects from the HIV medications.
Kaneal shared the news with his three best friends in Chicago, but waited until he received confirmatory test results to notify his parents. "Nobody was as scared as me — I felt toxic, vulnerable and weak." He is thankful for the support of his family and friends, who helped him out after he lost his job due to missed time, and for the support of organizations such as SAAF and TIHAN. After getting connected to TIHAN, Kaneal has attended Poz Café luncheon and comes to the office to receive monthly CarePackages. "The CarePackages help tremendously," he told us, "Because at this point I'm not able to work, so every little thing helps."
Kaneal describes the last seven months as a mix of emotions. "I am still going through the process. I feel hopeful and faithful now, and I didn't feel that way when I was diagnosed. The services that I receive help me in that I hear what everyone else has gone through, to prepare me in case I have to go through similar situations. There is a great amount of mutual support between people — I feel comfortable, safe and valued."
---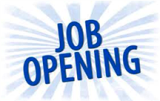 Thank you Bennett, and a Part-Time Job Opening
For the past year and a half, Bennett Burke has served as our Volunteer Coordinator and helped strengthen our volunteer program, for which we'll be forever grateful. Thank you, Bennett! At the end of February, Bennett will be retiring to spend more time with his family, so we're beginning recruitment for this position, which is half-time (20 hours/week) with a flexible schedule. If you have three years or more of managing volunteer programs and would like to receive the full job description, minimum qualifications, and instructions for applying, click here or email scott@tihan.org
---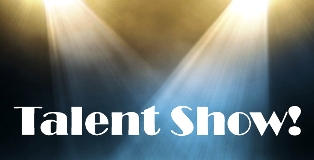 A Dinner and Talent Show to Benefit TIHAN
Our Saviour's Lutheran Church is hosting their 4th Annual Talent Show for TIHAN on Friday, February 10. The church is at 1200 N. Campbell Avenue, centrally located just north of the northeast corner of the intersection of Speedway and Campbell.
Dinner will be served promptly at 6:00pm, followed by the talent show from 7-8:30pm. Tickets are $15, with children ages 12 and under receiving free admission! To indicate your interest in entertaining in the show, or to reserve your spot to attend, call Ellie at 520-881-7117. Join us and enjoy a meal and some talent, all to benefit the programs of TIHAN!
---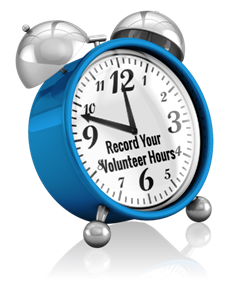 Submit Your Volunteer Hours Online!
It's time to make sure all your volunteer hours are entered for 2016 — and now you can do it online! To try it out, click here.
After you've entered your name and volunteer services, you'll have some optional questions to answer. At the bottom of this page, make sure you click "SUBMIT." You will know that your information has gone through successfully when you see the message, "Thank you! Your response has been recorded."
In the future, you can find this online form on your own:
Go to www.tihan.org

In the dark blue bar at the top, click "Volunteer"

In the list to the left, about halfway down, click "Volunteer Impact Report"

Below the first paragraph, click "NEW! Submit Your Volunteer Hours Online"
You'll still welcome to use the paper version of the Volunteer Impact Report, but no matter how you report your volunteer hours, thanks for being part of the TIHAN family!
---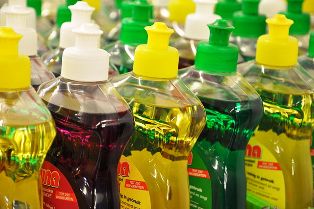 Changing Donation Needs
Recently, TIHAN put out a call for toilet tissue and paper towels, and you answered! With the many donations we received, we are now well-supplied to continue distributing these top priority items to CarePartners in their monthly CarePackages.
The next priority items that have been identified are laundry detergent and dish detergent, and it's these items that we now ask for your help with. CarePartners let us know on our most recent Satisfaction Survey that these items are among the top five items for them to receive each month. Please help us to fulfill this need by bringing your donation of laundry detergent, or dish detergent, or both, to the TIHAN office. We welcome donations in liquid, powder or even pod form, as long as the containers are not too large. Donations can be dropped off Monday through Friday, 8:30am-4:30pm.
---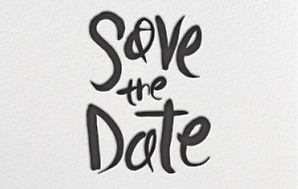 Save the Date for Classical Music! – Sunday, April 2 at 2pm
A Free Classical Music Concert will be held at Dove of Peace Lutheran Church on Sunday, April 2, 2017 at 2pm, part of their 13th annual Charity Concert Series. A freewill offering will be taken to benefit the programs and services of TIHAN. This special concert will be a celebration of Bach in conjunction with the 500th anniversary of the Lutheran Reformation.
---
Home|Education|Volunteer
Donate|Community
---
Site design: MiLo Studios|Maintained by Phil Moul
©1998-2017 Tucson Interfaith HIV/AIDS Network
A 501(c)(3) Non-Profit Organization