Monthly E-Newsletter for
April 2016
---
Dear Friends,
We hope you're doing well! Below are a few announcements to keep you up-to-date on our people and programs, and what's going on in our community. Take three minutes and check it out, and you'll be in the know!
Scott Blades
Executive Director
---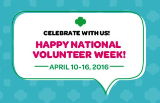 Happy National Volunteer Appreciation Week! Join us for a Picnic!
We're grateful to all of our volunteers who give of their time and talents in support of our work! Last year, 494 volunteers helped TIHAN, and made a huge difference! In honor of our incredible TIHAN volunteers – as well as "National Volunteer Appreciation Week" –please join us Thursday, April 14 at Reid Park for a volunteer appreciation get-together featuring pizza, pot luck dishes and desserts – and you!
We'll welcome and celebrate volunteers, donors, CarePartners, and friends. TIHAN will provide the pizza and beverages! We encourage you to bring side dishes to share – salads, veggies, fruits, and desserts. (Please label any dishes containing nuts, mark containers with your name, and bring your own serving utensils – thanks!). The fun starts at 5 pm at Ramada 20, near the northwest corner of Reid Park, at Country Club and Camino Campestre. Parking can be accessed from both streets.
We'd appreciate if you'd RSVP with your name and the names of your guests! Call Bennett Burke at 299-6647 ext 206, or email him at volunteercoordinator@tihan.org. We're also looking for a few volunteers for a setup shift, a cleanup shift, and photography, so let us know if you'd like to help!
---
Sale on Toothpaste? It's Got Our Name on It!
Dental hygiene supplies, such as toothpaste and toothbrushes, are an essential component of good oral health. They not only keep our smiles bright and beautiful, but when used correctly, can help prevent cavities and gum disease and reduce the likelihood of other health problems as well. Toothpaste and toothbrushes are two items that we try to always have available in the monthly CarePackages we distribute. At this time, we need your help to ensure that we can keep providing these essential items to all of our CarePartners who need them. Please consider picking up a few toothbrushes and tubes of toothpaste (not a dollar store brand, please) the next time that you go shopping. Donations can be dropped off at TIHAN (2660 N. 1st Ave) Mon – Fri, 8:30am-4:30pm.
---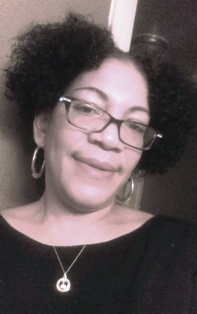 Nika's New, Open World
Nika found out she was HIV-positive in 1998 during pregnancy. She feared for her baby, but thankfully the baby was born negative. Afterwards, Nika went into a deep "depression and seclusion" as she dealt with her diagnosis alone. She shared her status with two of her eight children, but otherwise kept it a secret to both family and friends for many years. Nika accessed services through SAAF, and through her case manager there, she learned about TIHAN. She first registered with TIHAN in 2003. Since then, Nika has taken part in Poz Café, where she networks with other positive people, and various Living Well with HIV classes, where she learns skills that people can use practically, socially, and emotionally to live well with HIV. Commenting on the Planning Well class, Nike said it taught her "how to manage money – put money away and organize my financial status." And Nika appreciates that TIHAN and SAAF work together to help make her children's holiday season all the more cheery with the Family Day program each December.
After 17 years of living with HIV, Nika began sharing her status with others towards the end of 2015. She realized that "anyone can be touched by HIV and there's no reason to be ashamed." Since doing so, she says it feels great to live so openly – especially because of the supportive reactions from people she's told – "all happiness and no negativity". Now Nika wants to educate others and reach out to others living with HIV who do not realize that they can live a normal and long life with regular medication, exercise, and a healthy lifestyle. Through a group that she and a friend formed for heterosexuals, caregivers, families and anyone who has been affected by HIV, Nika aims to reach out and support others, paying forward the support she has received from TIHAN and SAAF. "You go all out for us and I love that you actually care and love us."
---

Treasures for TIHAN: Join us for a summer beach party at this year's event! A fun evening of cocktails, live music and entertainment, fantastic food, and wonderful auction items, all for a great cause.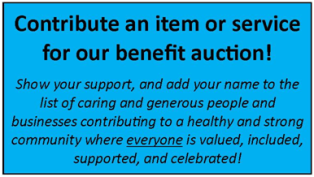 Donate items here (by April 30)
Would you or your business/organization like to contribute an item or a gift certificate to support the cause, and receive exposure in our community of hundreds of compassionate people who share your values? Perhaps you have art, ceramics, jewelry, or antiques you'd like to donate to the cause. Maybe you would like to purchase a gift certificate or concert tickets for us to auction off. You might be willing to solicit an auction item from your favorite massage therapist, nail tech, artist friend, restaurant, or other caring individuals and businesses you know. Or perhaps you could donate use of your condo, timeshare or cabin for a weekend or a week's getaway vacation. Contact us — we can pick up your donation.
Become a Treasures event sponsor
If you, your business, group, or organization wants to be a sponsor for our event, please let us know. Sponsorship levels begin at $500, and each level offers you a host of benefits, including free tickets, publicity, and great karma! Click here for sponsorship info, levels, and benefits!

Sign up to help with the event as a volunteer
We have volunteer opportunities on the day before, the day of, the day after – and even in these weeks and months ahead of the event. We have a volunteer sign-up sheet available on our website (click the link above). Or contact Bennett Burke at 299-6647 ext 206 or volunteercoordinator@tihan.org and let him know you'd like to help!
Order your tickets online by using our secure ticket purchase link by clicking here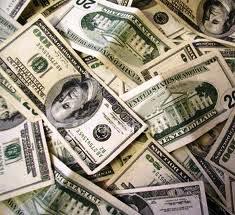 Buy $5 raffle tickets for a chance to win $1,000! – Click here for raffle tickets
---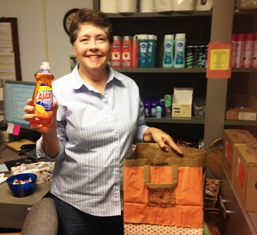 Got a Passion for Helping Others?
CarePartners living with HIV can get a lot out of calling the TIHAN office. They can register for Poz Café and sign up for transportation to the luncheon, find out about upcoming Living Well classes, schedule an appointment to pick up a CarePackage, receive a referral to other community agencies, request a visit while they are in the hospital, or just chat with someone who is happy to listen. All of this is possible because of TIHAN's fabulous, dedicated Link Specialist volunteers. Link Specialist volunteers do just that – "link" CarePartners to needed services. In order to meet CarePartner needs, TIHAN hopes for more volunteers to join this team. If you are able to use computers with Microsoft Excel, enjoy working directly with people, and can spare four hours a week, then it sounds like a match! And we can guarantee that your experience will be eventful as well as fulfilling. Please contact Bennett at VolunteerCoordinator@tihan.org or 299-6647 Ext. 206 to learn more about starting the volunteer process with TIHAN.
---
More Volunteer Opportunities Available on Facebook!
Where can you find our most current volunteer opportunities, and lots of other news about TIHAN, our programs, services, and events? On TIHAN's Facebook page! If you haven't already "liked" it, you can find it here: https://www.facebook.com/
Tucson.Interfaith.HIV.AIDS.Network, or search "TIHAN" from your Facebook page!
---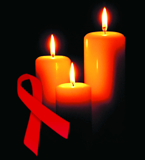 AIDS Candlelight Memorial is Sunday, May 15 at the Historic Y Building
The International AIDS Candlelight Memorial is one of the world's oldest and largest grassroots mobilization campaigns for HIV awareness. Started in 1983, the International AIDS Candlelight Memorial takes place every third Sunday in May. With 33 million people living with HIV today, the International AIDS Candlelight Memorial serves as an important intervention for global solidarity, breaking down barriers of stigma and discrimination, and giving hope to new generations.
The local Memorial event, organized by TIHAN and SAAF, will take place on Sunday, May 15 at the Historic Y building, located at 300 East University Blvd, beginning at 6:30pm. The event will include music, reading of the names of people who we have lost to HIV & AIDS, and a "candle lighting." This event is free and open to everyone.
---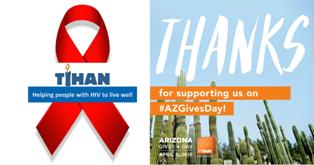 You Clicked. You Contributed. You Helped Build a Better Arizona! And Because of You, People Living with HIV Will Be Helped!
Arizona is a big state, and 900 nonprofits registered for the Arizona Gives Day campaign on April 5, a day when Arizonans came together to make online donations to as many nonprofits as possible in 24 hours. Overall, over $2.6 million was donated to Arizona nonprofits on that day, and over $5,000 was donated to TIHAN in support of our programs and services to help people live well. We ranked 25th in the state of Arizona for Arizona Gives Day online donations among small nonprofits during that 24 hour period. Thank you! If you missed it, or you prefer giving in another way, there's still time to support our work!
---
Home|Education|Volunteer
Donate|Community
---
Site design: MiLo Studios|Maintained by Phil Moul
©1998-2016 Tucson Interfaith HIV/AIDS Network
A 501(c)(3) Non-Profit Organization