Monthly E-Newsletter for
April 2017
---
Dear Friends,
Thanks for taking a few minutes out of your busy day to learn more about what's happening in our community. We're providing you the following announcements to help keep you connected and informed about TIHAN and all our happenings. We've got an opportunity for you to donate auction items to raise funds for our programs and services, an invitation to join us for a site visit to the Tucson Jewish History Center/Holocaust History Center, a social walking event, pizza in the park to celebrate National Volunteer Appreciation Week, and a story about one of the many people we serve who greatly appreciates your help in making him a stronger man and live better with HIV. All this and more! There's so much happening, and with your support, we can do all this and more. Blessings and thank you!
Scott Blades
Executive Director
---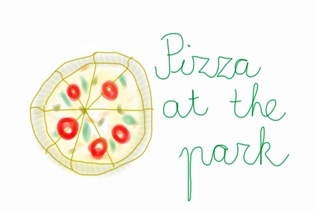 Help Celebrate TIHAN Volunteers and National Volunteer Appreciation Week!
In honor of our incredible TIHAN volunteers — as well as "National Volunteer Appreciation Week" — please join us Wednesday, April 26 from 5:00-7:00pm at Reid Park for a volunteer appreciation get-together featuring pizza, pot luck dishes, desserts — and you! If you have any questions or would like to help out with this event, contact Dennisse at 299-6647 ext 206, or VolunteerCoordinator@tihan.org
---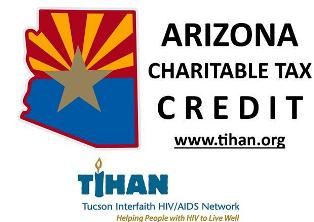 Helping Others, Helping Yourself Too!
Did you know that as a donor to TIHAN, you can receive a dollar-for-dollar tax credit against your Arizona state taxes — up to $400 per individual or $800 per married couple? This is not just a deduction, but a direct credit off any state taxes you owe. And, Arizona has passed a law that allows you to make a contribution by April 17, 2017 and still claim the tax credit on your 2016 tax return! So there's still time. Remember — you don't have to itemize! You can donate online now from the Home page, then click on the DONATE NOW BUTTON.
---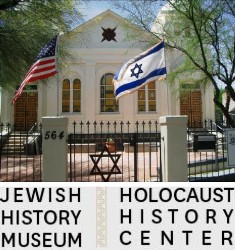 Join Us for a Site Visit to the Tucson Jewish History Museum/Holocaust History Center
We're all connected to each other, and our past and our present are connected to the now. Some people today think it's acceptable to discriminate, but TIHAN stands strongly against discrimination and stigmatizing of people and groups. Join TIHAN staff, volunteers, CarePartners, donors, and friends on a private guided group tour of Tucson's Jewish History Museum and Holocaust History Center, with time for reflection and guided discussion. We will explore our history so that we can become more aware of our past and our present, doing all we can to ensure that the worst of our history is not repeated.
TIHAN is offering two group field trips: Saturday, April 22 at 1:30pm (RSVP by Friday, April 21), or Monday, May 1 at 10:30am (RSVP by Friday, April 28). Free and open to all friends of TIHAN. To RSVP, contact Scott Blades at Scott@tihan.org or 299-6647 ext 202.
---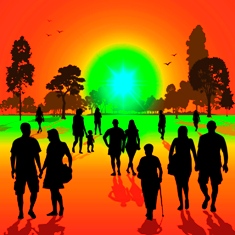 Moving Well, Together: Join us for a social event/walking group at Reid Park
Whether it's for the social component or exercise, come out and let's walk! Get out and get moving! Join us for a free group walk (at your own pace) — open to TIHAN and our network of friends — volunteers, donors, CarePartners, kids, the general public: everyone and anyone, regardless of whether you're involved with TIHAN or not.
Just show up and walk with us Tuesday, April 25 at 5:30pm at the Reid Park walking path. It's just a social event to encourage people to get out and exercise a bit together. Some of us will walk very slowly and just a few blocks, and some will walk faster or farther. Younger or older, positive or not, beginner or experienced, involved or just a friend, everyone is welcome. The most important thing isn't how fast or how many miles you want to walk, but that we all do what we're comfortable with, and we get out and move — together! Bring your friends or kids or come solo. We'll meet at the northeast corner of Broadway Boulevard and Alvernon Way, at the entrance to the tennis courts, and we'll walk the path. Join us!
---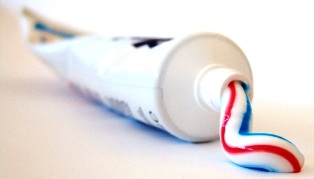 Dental Hygiene Keeps People Healthy
Thank you to everyone who checked out last month's newsletter and contributed toothpaste to be distributed to CarePartners in their monthly CarePackages! Your support makes a big difference in our efforts to ensure that CarePartners have access to vital dental hygiene products. Unfortunately, we are still quite short of reaching our goal of having at least 70 tubes of toothpaste available each month. Please help us in reaching this goal and consider picking up a few tubes of ADA-accepted toothpaste on your next errand. Donations can be dropped off Monday-Friday, 8:30am-4:30pm, at the TIHAN office (2660 N. 1st Ave).
---

Treasures for TIHAN: Join us for an evening party at this year's event! A fun evening of cocktails, live music and entertainment, fantastic food, and wonderful auction items, all for a great cause!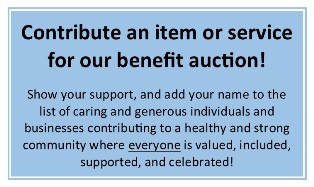 Donate items here (by April 30)

:
Would you or your business/organization like to contribute an item or a gift certificate to support the cause, and receive exposure in our community of hundreds of compassionate people who share your values? Perhaps you have art, ceramics, jewelry, or antiques you'd like to donate to the cause. Maybe you would like to purchase a gift certificate or concert tickets for us to auction off.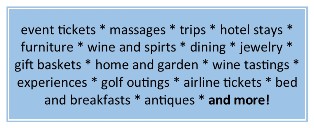 You might be willing to solicit an auction item from your favorite massage therapist, nail tech, artist friend, restaurant, or other caring individuals and businesses you know. Or perhaps you could donate use of your condo, timeshare or cabin for a weekend or a week's getaway vacation. Contact us — we can pick up your donation.

Become a Treasures event sponsor

:
If you, your business, group, or organization wants to be a sponsor for our event, please let us know. Sponsorship levels begin at $500, and each level offers you a host of benefits, including free tickets, publicity, and great karma! Click here for sponsorship info, levels, and benefits!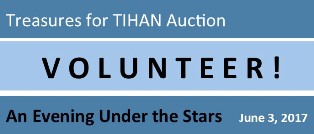 Sign up to help with the event as a volunteer

:
We need 100 volunteers to make this event rock! We'll be looking for volunteers to work the day before, the day of, the day after — and even in the weeks ahead of the event. It's easy to sign up — fill in the online form, and we'll put you on our list! Or signup at the Home page, click on the Treasures logo, then "How to Volunteer," or you can contact Dennisse at 299-6647 x206, or VolunteerCoordinator@tihan.org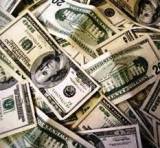 Order your tickets online by using our secure ticket purchase link by clicking here.
Buy $5 raffle tickets for a chance to win $1,000! - Click here for raffle tickets
---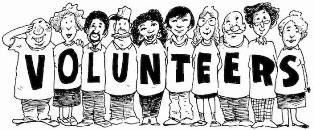 Recruiting for a Few Key Volunteer Roles
As the largest volunteer-based provider of support services for people living with HIV in Southern Arizona, TIHAN has volunteer opportunities for key positions within the agency, including these of highest-priority:
Database Entry Team Member

Operations Assistant Volunteer

Link Specialist Volunteer (especially Spanish speaking)
We hope to find caring and compassionate people with the talents and skills to perform these important roles. If you think you can help and want more details, contact Dennisse at (520) 299-6647 or VolunteerCoordinator@tihan.org
---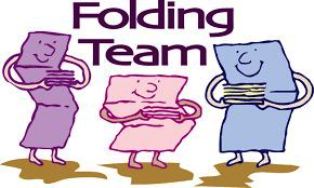 Come Help with the Preparation of the Quarterly Newsletter!
Our newsletter assembly gathering (Folding Party) is happening on May 8, 9, 10, and 11, starting each day at 9am and going until about 4pm or so — but you are welcome to join us and help for whatever period of time you have available, even if it's just for a couple of hours. Please RSVP to Maggie McCann, Operations Manager, at OperationsManager@tihan.org or 520-299-6647 ext 204.
---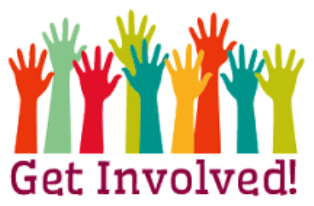 On Becoming A Volunteer and Making a Difference
We'd love to have you at our next Volunteer Orientation! Sign up now for the orientation that takes place on Saturday, May 20 from 8:30a to 12:30p. During the orientation, you'll learn more about our programs and how you can help support people living with HIV. TIHAN has a wide range of volunteer opportunities, from administrative support positions, to outreach and education, to care and support roles working directly with people living with HIV in Tucson, to board and committee positions. We can work with you to find the right schedule, and hope to find caring and compassionate people with a wide variety of talents and skill sets.
If you have been thinking about finding a rewarding and meaningful volunteer experience, attending TIHAN's volunteer orientation would be a great step. To learn more about current needs, and to sign up, contact Dennisse at (520) 299-6647 or VolunteerCoordinator@tihan.org
---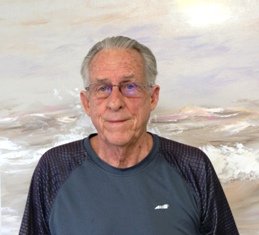 Dave Explains Why, as a Person Living with HIV, He Feels Fortunate to Be in Tucson
In 1983, Dave was living in Texas with his husband, managing several businesses. He found himself beginning to feel unwell, and although his business ventures required substantial energy, he sensed that something was going on with his health. Seeking answers, Dave and his husband decided to get tested for HIV.
A female physician notified Dave of his diagnosis. "I felt stunned. We had never used any protection when we had sex, but now we found out that my husband was negative and I was positive. They told me that I had been living with HIV possibly for about 5 years before I was diagnosed." Dave began treatment right away, which involved going to Parkland Hospital in Dallas. "The sixth floor of the hospital was taken up by people with HIV – it was called the 'death floor'. Within seven or eight months, Parkland opened up a specialty clinic alongside the main hospital and I continued going there." At the time, there were only two drugs available for HIV – AZT and Videx – and Dave was taking both of them. "The drugs made me even sicker. The Videx caused neuropathy, so I immediately stopped taking it. We were searching for other medicines, but it was really impossible to find anything."
Dave told his family and friends about his diagnosis right away. "My family was upset because they knew it was a death sentence at that time. I didn't lose any of my friends, and as time went on, many of the people who were diagnosed with HIV in our city came to me for help with getting medications and getting through the system. I told people where to get tested and how to find the right doctors."
Dave soon stopped taking the AZT as well, as he believed it was doing more harm than good. His health continued to decline for the next five years until one day, when a trip to his doctor's office offered a significant advance in the treatment of HIV. "My doctor told me there was a new medicine that was working. I got the protease inhibitors the first week they were out." By that point, Dave weighed only 95 pounds. "They gave me two months to live. I looked like someone out of the 'Walking Dead'." Thankfully, the protease inhibitors started working right away, but it was still a challenge for Dave to adjust to a regimen of 17 pills a day. "Every morning and every night when I took the pills, I would feel sick for about two hours afterwards." Dave says it took him almost two years to recover from being so close to the brink of death.
After putting up with the heat and humidity in Texas for 30 years, Dave and his partner decided it was enough. They moved to Tucson in 2012, and quickly found the support services that Dave needed. "I had no idea what clinics were out here. I went through the phone book and I found SAAF. I made an appointment and they lined me up with everything I had to do." But it was only in 2014 when he saw a poster in his doctor's office that Dave found out about TIHAN, and he quickly got registered with us. Dave goes to Poz Café on a regular basis, saying that it's one of his favorite programs. "I like the luncheons because you get to see the same people each time, and it's a way of meeting some new people." Overall, Dave feels that the services offered in Tucson are the best he's ever seen. "The providers are better at helping HIV-positive people, and there are more volunteers and things being done than in any place I've been. People here are very lucky to have such good support."
---
Home|Education|Volunteer
Donate|Community
---
Site design: MiLo Studios|Maintained by Phil Moul
©1998-2017 Tucson Interfaith HIV/AIDS Network
A 501(c)(3) Non-Profit Organization