Monthly E-Newsletter for
June 2016
---
Dear Friends,
A packed crowd of 400-plus people, a hotel ballroom beautifully decorated, great food, fantastic items donated for bidding on, a fun casual beach party vibe, kind words about TIHAN from Tucson Mayor Jonathan Rothschild, and the best, most awesome people in the world enjoying a great party. Thanks to hundreds of item donors, volunteers, sponsors, and attendees who helped make Treasures for TIHAN 2016 such a great success!
Every year, people new to the event, seeing it for the first time, are amazed at how big and beautiful it is. And lots of people come year after year, knowing it's one of their favorite events, and that they'll have a great time. And also knowing it's the most important evening of the year for our CarePartners living with HIV who look forward to knowing that our community has once again given generously to fund vital programs and services.
Thanks again for making our 19th Treasures for TIHAN another fabulous benefit event, and for supporting TIHAN and helping people with HIV to live well.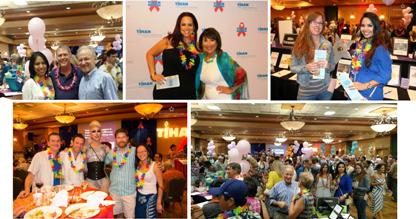 A few more photos can be seen here. If you missed the fun but would still like to contribute to the programs of TIHAN and those we serve, please consider making a donation in support of our programs and our CarePartners living with HIV/AIDS. Click here to make a donation to support people living with HIV.
Below are our monthly announcements that we think will be of interest to you!
Scott Blades
Executive Director
---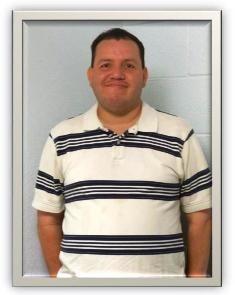 Augustine Shares His Story
Augustine was diagnosed with HIV in 2008. The news at first made him feel "down," but he decided to face his new health status as he does any other challenge in life — to just "go with the flow." Augustine contacted the Southern Arizona AIDS Foundation, SAAF, in order to make sure that he could access the care he needed. He had already been involved with their personal empowerment group for members of the LGBTQ community, and he knew that they would help him take care of himself. Augustine also began the necessary antiretroviral treatment for HIV, but he experienced severe side effects that resulted in him being bedridden for some time.
Augustine worked with his doctors to switch medications, and is now happy to report that he is down to three pills a day — with no noticeable side effects.
Augustine credits Wingspan, Tucson's former LGBT community center, for connecting him with TIHAN in 2010. He became involved not only as a registered CarePartner (client), but also as a TIHAN volunteer, helping with administrative tasks.
Augustine attends Poz Café, commenting: "The people at Poz Café are fabulous and provide great support." He has also attended Living Well with HIV classes, which he finds fun and beneficial — "because you learn different things every time." Recently, Augustine had his gallbladder removed, and as part of his recovery, he is using information he learned at our Eating Well class to make healthier choices about what he eats. He appreciates the TIHAN staff and volunteers. "They are there to guide you and help you get on the right path towards staying well," he says.
True to his life approach, Augustine remains positive even throughout challenges such as surgery and recovery. "I hope to guide other people so that they, too, can get the same help," he says, help that he receives from TIHAN, SAAF, and other sources of support.
---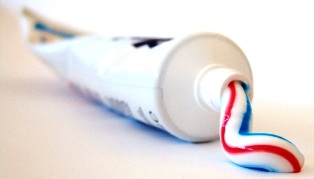 A Call for Toothpaste!
Did you know that types of toothpaste have been around for thousands of years? Many of us take for granted our ability to purchase toothpaste every month, ensuring the health of our teeth and gums. However, for some TIHAN CarePartners who are on a limited income, the decision to buy toothpaste may be a difficult one — especially because toothpaste cannot be purchased using SNAP benefits.
Two months ago, we issued a request for toothpaste and toothbrushes, and many of you responded with toothbrushes — thank you! However, we still need your help to be able to provide toothpaste to CarePartners living with HIV. Please consider picking up a few tubes of ADA-accepted toothpaste on your next trip to the store. Donations can be dropped off Monday-Friday, 8:30am-4:30pm, at the TIHAN office (2660 N. 1st Ave).
---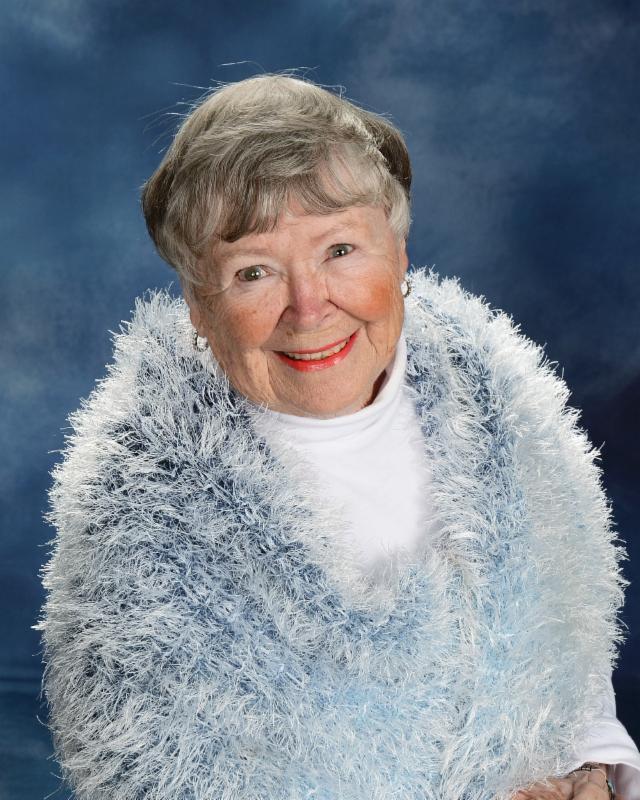 A Celebration of Life
With much sadness, we report the recent passing of longtime TIHAN volunteer and former TIHAN liaison to St. Francis, Barbara Nelson. For 20 years, Barbara helped through CareTeams, Treasures, Poz Café, being a liaison, and much more. Her legacy lives on through the lives she touched, and the work we'll all continue doing, inspired by her.
A Celebration of Life is scheduled for Sunday, July 24, at 1:30pm at St. Francis in the Foothills United Methodist Church, 4625 E. River Road, with light refreshments following the service. In lieu of flowers, the family asks you to please contribute to TIHAN in Barb's memory. Please keep her and her loved ones in your thoughts and prayers.
---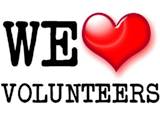 Recruiting for a Few Key Volunteer Roles
TIHAN, the largest volunteer-based provider of support services for people living with HIV in Southern Arizona, would like to fill a few much-needed volunteer roles…
CareTeam Volunteers

Link Specialist Volunteers

Administrative Support for the Volunteer Program

Marketing and Communications Volunteers

Development/Fundraising Committee Members
We hope to find caring and compassionate people with the talents and skills to perform these important roles. If you think you can help, contact TIHAN Volunteer Coordinator Bennett at (520) 299-6647 ext 206 or volunteercoordinator@tihan.org to learn more and get started.
---
More Volunteer Opportunities Available on Facebook!
Where can you find our most current volunteer opportunities, and lots of other news about TIHAN, our programs, services, and events? On TIHAN's Facebook page! If you haven't already "liked" it, you can find it here: https://www.facebook.com/Tucson.Interfaith.HIV.AIDS.Network, or search "TIHAN" from your Facebook page!
---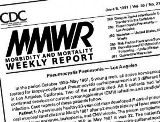 35 Things You Might Not Know About HIV

In conjunction with the 35th anniversary of the official beginnings of HIV, June 5, 1981, Poz Magazine published "a look at some science-based facts about HIV that may surprise you." Check out this link with their list of 35 things

.
---
Home|Education|Volunteer
Donate|Community
---
Site design: MiLo Studios|Maintained by Phil Moul
©1998-2016 Tucson Interfaith HIV/AIDS Network
A 501(c)(3) Non-Profit Organization