Monthly E-Newsletter for
July 2016
---
Dear Friends,
Below are monthly announcements from TIHAN, some celebratory and some sad, and all reminders that life is precious, and too often far too short, and there are so many ways you can get involved and make a difference with the time and resources you are given. We celebrate you and your presence at TIHAN, helping us all to live well.
Scott Blades
Executive Director
---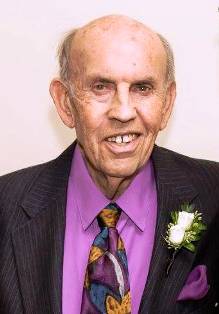 Remembering Dr. Noel Matkin, TIHAN Leader
Dr. Noel Matkin, a two-term board president and one of the most significant volunteers and supporters in TIHAN's 22-year history, passed away on July 4, 2016. Noel was instrumental in TIHAN's early days, and continued to be a key part of our work. TIHAN is here today in large part due to Noel Matkin, and we owe him a debt of gratitude. A celebration of his life will be held on Saturday, July 30 at 4pm at St. Philip's in the Hills Episcopal Church (4440 N. Campbell Avenue, at River Road). More information about Noel and his contributions to TIHAN is available by clicking here. Our thoughts and prayers go out to Noel's partner of almost 25 years, Dr. Jim Sincox, and to their families and friends. Noel, your legacy will live forever, and we are eternally grateful.
---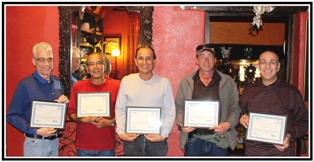 A Milestone in TIHAN's Living Well with HIV Program
TIHAN's Living Well program was established in 2013 with the goal of empowering individuals living with HIV to become active participants in their own physical, emotional, and spiritual health and well-being. The program offers a variety of classes and presentations on topics like nutrition, financial literacy, stress reduction, sex and relationships, aging, and other topics that can help CarePartners to live well with HIV. CarePartners who attend eight Living Well classes and complete a community service component are eligible to graduate from the program.
We are pleased to introduce the members of the first Living Well graduating class (from left to right): Randy, Jerry, Robert, Shawn, and Robert. These grads attended a dinner with TIHAN staff and received certificates honoring their achievements. In total, the members of this graduating class have attended 72 Living Well classes, and continue to sign up for more! TIHAN will be gearing up for the next graduation and celebration dinner this fall. And we're looking forward to soon having our first female graduates of the Living Well program!
---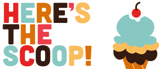 Volunteer Appreciation Ice Cream Social
TIHAN has fabulous volunteers, and we want to celebrate and appreciate them with ice cream! If you're part of the TIHAN volunteer family, we hope you'll join us here at the office on Tuesday, July 26 from 4 to 6pm to cool off with a few scoops and some toppings — and chill out with your peers.
We'll provide several flavors of ice cream, a sugar-free option, a dairy-free option, a selection of toppings, and a great time (you're also welcome to bring additional toppings to share).
Please RSVP to Bennett Burke, Volunteer Coordinator, at 520-299-6647 x206 or VolunteerCoordinator@tihan.org. We'd love to have your RSVP no later than Friday, July 22 so we can be sure to have enough goodies on hand for everyone who attends. Hope to see you at the Ice Cream Social!
---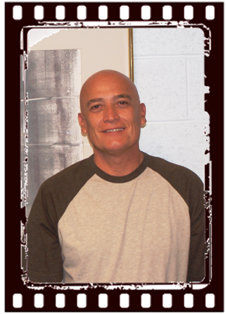 Raymond's 15 Years with HIV
Working in a warehouse in California as a forklift operator in 2001, Raymond began to notice his vision getting significantly worse. At one point, his eyes were so cloudy that he thought there was smoke filling the warehouse. Raymond went to the doctor and found out he had cytomegalovirus retinitis (CMV), a viral infection that affects the retina. Most people who are infected with the virus don't develop symptoms. However, people who have weakened immune systems are at much greater risk for developing complications from CMV, which can include retinal detachment and blindness. CMV with loss of vision is considered an "AIDS-defining" condition, or an illness that leads to the diagnosis of AIDS in someone living with HIV. Hence, Raymond found out he had HIV due to his vision problems, and concurrently received a diagnosis of AIDS.
After that doctor's appointment, Raymond rode home on the bus and thought about how he would break the news to his mother. He didn't know anything about HIV or what to do next, and he felt devastated.
However, he had to return to the doctor to receive weekly treatments for CMV, and he began to see a doctor that specialized in infectious disease. Raymond also started attending groups through local HIV service organizations and learned more about the virus. And he needn't have worried about Mom, who was very supportive when he told her the news.
In 2004, Raymond moved to Tucson for a job and soon found out about TIHAN through friends of his who attended groups at El Rio Special Immunology Associates (SIA). TIHAN has been instrumental in helping him live well with HIV. He is now a frequent attendee at Poz Café, saying, "People there are so friendly and nice, and glad to see you." He enjoys having a chance to make new acquaintances and socialize with people, especially if he doesn't get to see his friends during the rest of the month. Moreover, he comments, "It's nice to be treated like a normal person and to know that people care."
Raymond has also attended classes in the Living Well program, including "Eating Well," a class focused on nutrition and HIV. He had been having problems with high cholesterol, but found that "exercising and portioning my meals really helped."
Despite having lived with HIV for nearly 15 years now, Raymond maintains his attitude towards the virus: "HIV does not run my life."
---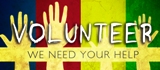 Recruiting for a Few Key Volunteer Roles
Tucson Interfaith HIV/AIDS Network, the largest volunteer-based provider of support services for people living with HIV in Tucson, would like to fill a few much-needed volunteer roles:
CareTeam Volunteers

Link Specialist Volunteers

Administrative Support for Care & Support Programs

Information and Tabling Volunteers

"Living with HIV" Speakers
We hope to find caring and compassionate people with the talents and skills to perform these important roles. If you think you can help, contact Bennett at (520) 299-6647 or VolunteerCoordinator@tihan.org to learn more and get started.
---

This Month's CarePackage Item
Scrub-a-dub-dub, get clean in the tub… But, without shampoo, what do you do? On a very tight budget, shampoo might be one of those necessities that just has to be cut. For many of TIHAN's CarePartners living with HIV, receiving a bottle of shampoo and conditioner on a monthly basis is a great help.
In order to ensure that we have plenty of these items available for CarePackages, we need your help. Please consider making a donation of shampoo, conditioner, or a 2-in-1 combo. Donations can be dropped off at the TIHAN office (2660 N. 1st Ave.) between 8:30am and 4:30pm, Monday through Friday.
---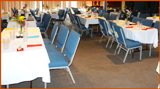 Can You Help Do Some Laundry Once A Month?
At TIHAN's Poz Café luncheon each month, people living with HIV gather to share in each other's company for peer networking and support as they enjoy a good meal. TIHAN has made changes to this event and improvements in the atmosphere in order to make it more special for CarePartners. Today, we use white tablecloths and beautiful, multicolored cloth napkins rather than purchasing plastic table covers and paper napkins every month.
You can help us provide this fine environment to CarePartners living with HIV by volunteering to help launder the linens — just a few hours out of each month. Linens need to be picked up from the TIHAN office after Poz Café (the third Thursday of the month), and must be returned to the office at least two days prior to the next month's lunch. You do not need to be a Care & Support approved volunteer, or a Poz Café volunteer, to help with this task. For more information, contact Deirdre: ProgramManager@tihan.org or 299-6647 ext 203.
---
Home|Education|Volunteer
Donate|Community
---
Site design: MiLo Studios|Maintained by Phil Moul
©1998-2016 Tucson Interfaith HIV/AIDS Network
A 501(c)(3) Non-Profit Organization