Monthly E-Newsletter for
August 2016
---
Dear Friends,
We continue seeing an increase in the number of people coming to us for support services. In the first half of the year, we served 15 more people living with HIV than we had at the same time last year. We're able to respond with compassion and support to the growing need only because of amazing volunteers and generous donors like you. Thank you for being part of the solution! As you can see from Michael's comments below, your support helps us help others make it through some hard times, helping them find resources and strength to live well with HIV as much as possible.
At TIHAN, we've always got opportunities to make a difference: a chance to support others, a way to share your blessings, an HIV update, a fun show, a chance to win an amazing collectible Ford Mustang Shelby GT350, an opportunity to put your faith into action, opportunities to better yourself and others, too, and more! Take a minute and read these announcements, and be in the know!
Scott Blades
Executive Director
---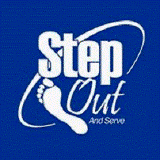 Step Out Of Your Circle, Learn, and Serve Others
Sometimes, we tend to socialize only with others who are "like us" — look like us, think like us, live like us. Perhaps the same is true for you, and/or your faith community? Step out of your comfort zone, look at the people and the needs of the community around you, and you will learn and grow as you serve. There's a whole world outside our walls that we can learn from, and that world can benefit from learning about us, too. Want to get more involved and/or get your faith community involved in reaching out to others? Contact Scott at 520-299-6647 ext 202 or scott@tihan.org
---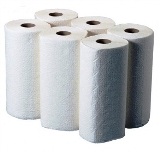 Your Help Needed to Restock the Shelves
Paper towels are one of the most highly requested items in CarePackages, and so far this year, thanks to your generous contributions, we have been able to stock each CarePackage with this vital paper good. However, over the last few months, we have seen an increase in the number of CarePartners who come in to the office to receive their monthly CarePackage, and we often struggle to keep up with the demand.
Right now, we would appreciate your help in replenishing our supply of paper towels! Whether you are able to donate a few rolls, or a whole case, we would be happy to receive your donation. Donations can be dropped off at the TIHAN office (2660 N. 1st Avenue) between the hours of 8:30am-4:30pm, Monday through Friday.
---
The Lucky Raffle Winner!
Here he is — the lucky grand prize raffle winner! Jose Pares-Avila had the winning raffle ticket worth $1,000 cash in the Treasures for TIHAN raffle. Jose, a Clinical Assistant Professor at University of Arizona College of Nursing, is a great friend of TIHAN, and he generously donated back $250 of his winnings in support of TIHAN's programs and services! Congratulations and thank you to Jose, to the 10 other winners of the additional Treasures raffle prizes, and to all of you who purchased raffle tickets to support TIHAN.
---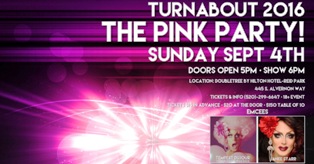 A Benefit Show Like No Other!
Some people are SO committed to TIHAN's mission of supporting the needs of people living with HIV, that they will do some crazy things for the cause! Case in point: employees from local businesses and groups are doing a "turnabout" and putting on a show to benefit TIHAN. It's a huge "drag" show that has raised $241,000 for our programs and services over the past 19 years.
This year's event will take place on Sunday, September 4 at the Doubletree by Hilton Hotel at Reid Park, and we hope you can join us for this 20th annual event! Tucson's LGBTQ and gay-friendly businesses and nonprofit groups sign up, get their staff and volunteers to do a "turn-about" from male to female (or vice versa) and put on a show. So, the community comes out to see their favorite people in "drag" and performing a number for charity! Always one of the wildest nights of the year, Turnabout for TIHAN is a fabulous evening of glitz and glamour, heart and humor, and this year it's a pink party theme!
This is a show with adult themes and humor, so it's 18-and-over. We have lots of volunteer needs before and during this show — contact scott@tihan.org for more information or to offer to help. Show tickets are on sale for $15 in advance (or a table of 10 for $150), or $20 at the door, and are available through the TIHAN office (520-299-6647, 2660 N. 1st Avenue) between 8:30am-4:30pm Mon-Fri or online anytime at https://tihan.ejoinme.org/turnabout2016
---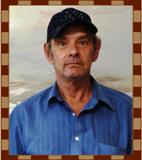 CarePartners Like Michael Find that Hard Times Can Be Easier with TIHAN's Support
Michael is a TIHAN CarePartner who has been living with HIV since the 1980s. He was driving trucks for a transport company, and as he left the doctor's appointment where he received the news, he says he knew he needed to "try to get to my customer, get the truck unloaded, and try not to let it bother me too much." He soon told his family and they weren't sure what to think, but Michael reassured them that there were medications available to help people living with HIV. Trying to remain positive, Michael remembers telling his family that this was "a little bump in the road" and wouldn't be a problem.
When Michael began taking antiretroviral medication, it took a while for his body to get used to it. After six months, Michael began experiencing side effects which included severe nausea and vomiting. His doctor at El Rio Special Immunology Associates modified the combination of drugs that he was taking, which made a big difference. Today, Michael still has to take seven pills in the morning and seven at night. Even so, he says, HIV is "not slowing me down."
Michael found out about TIHAN through his case manager at SAAF. He enjoys attending TIHAN's Poz Café lunch, and he receives our monthly CarePackages full of personal hygiene items and cleaning supplies, saying that they really help towards the end of the month as resources often begin to dwindle.
When looking back on his decision to register with TIHAN as a CarePartner, Michael says he is extremely grateful for the emotional support provided to him. "TIHAN has helped me through a lot of hard times."
Please remember that all of the support you provide to TIHAN — whether volunteer hours, in-kind gifts, or financial donations — help us to be there for CarePartners like Michael every day.
---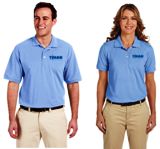 Order Your TIHAN Shirt Today!
Show your support! We're taking orders for the TIHAN polo shirt, pictured here, blue in color with the TIHAN logo embroidered, created by our friends at Big Frog Custom T-Shirts & More. TIHAN shirts are $29.99 for sizes S, M, L, XL, and an additional $2 for size 2XL or an additional $4 for size 3XL. If you'd like to order a shirt, email scott@tihan.org
---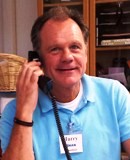 Recruiting for Key Volunteer Roles
First impressions count — a warm greeting over the phone or at the reception desk can improve a visitor's day! Our volunteer receptionists help enhance the public's impression of TIHAN by being friendly, courteous and efficient. Our receptionists should also have good clerical and office skills, including use of computers, especially Word, Excel, and email, and should be able to assist the Operations Manager and other staff with a variety of office and organizational tasks. Would you like to use your gracious and welcoming personality and office skills to be the face or voice of TIHAN to those who come in or call during one four-hour shift a week, or serve as an occasional fill-in receptionist?
To find out what other volunteer roles we are currently recruiting for, click on "Volunteer" at the top of this page, then on "Volunteer Opportunities" near the top left corner. Browse through the listings, click on a few you think you'd enjoy, and we'll be in touch soon to help you get started! If you think you can help, and would like to see if you have the right talents and skills to be a good match for one or more of them, contact Bennett at (520) 299-6647 ext 206 or VolunteerCoordinator@tihan.org to learn more and get started.
---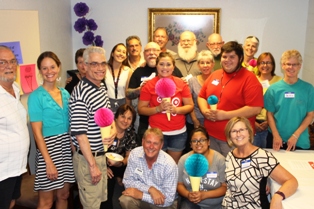 Volunteer Appreciation Ice Cream Social
In July, TIHAN celebrated our fabulous volunteers at our annual Ice Cream Social! Thirty-two people enjoyed cool scoops in lots of flavors with their favorite toppings. As an added bonus, the volunteers who served the treats joined us from the Target Broadway store, where just like at TIHAN, they believe everyone deserves to feel like they belong. Volunteers from the Target Broadway store also helped us decorate bags for our CarePackages, carrying out their commitment of respect and inclusion for all of their team members and customers — thank you! TIHAN runs on volunteer energy, enthusiasm, and dedication — would you like to become part of our team? If so, contact Bennett Burke, Volunteer Coordinator, at 520-299-6647 ext 206 or VolunteerCoordinator@tihan.org
---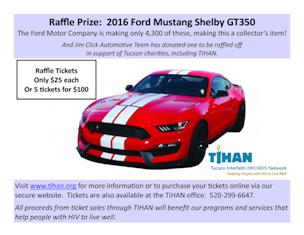 Win this 2016 Ford Mustang Shelby GT350 – Raffle Tickets Only $25!
The iconic Mustang, an American muscle car, burst onto the scene in 1964 and never looked back. The Ford Motor Company is building 4,300 of these Shelby GT350s this year, making this a collector's item (with an MSRP of $47,000). Now, one of these cars can be yours via the Jim Click Millions for Tucson car raffle! Raffle tickets are only $25 each, or buy 5 chances for $100. All proceeds from raffle ticket sales through TIHAN will be retained by TIHAN for our programs and services, thanks to Jim Click Automotive Team. Tickets can be purchased online at https://tihan.ejoinme.org/WinAMustang, or through the TIHAN office.
The drawing will be held on December 15, 2016, but the deadline for purchasing tickets is December 9. A maximum of 100,000 tickets will be distributed to Southern Arizona charities to sell. You do not have to be present to win. Persons must be 21 years of age or older to win.
---
Celebrating the Life and Impact of Effie Gregory
If you have been part of TIHAN for the past decade, you were touched by Effie, even if you never met her! She's the volunteer who faithfully prepared birthday cards to send out. She was involved in other education and outreach events for TIHAN as well. For many, many years, Sister Effie was a leader in the community, and she co-hosted a Sunday morning gospel radio show, which is how we met her when she got involved in the Black Church Week of Prayer for the Healing of AIDS program a decade ago. Her impact in the community is legendary. Friends are invited to a Celebration of Life service on Saturday, August 27 at 10:00am at Pantano Christian Church, 1755 S Houghton Road, with lunch served immediately following. Please keep Effie and her family in your thoughts and prayers.
---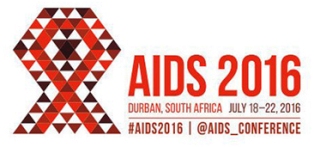 2016 International AIDS Conference Pushes Faith Communities to Respond to Epidemic's New Challenges
"At the same time we are saving more lives than ever, the AIDS epidemic is coming back, it is rebounding and reemerging everywhere. The difference now to what we saw in the past is that the epidemic is much more selective, it's affecting the ones you faith leaders care most about, the ones left behind, the last and the least in your societies. This is the modern shape of the AIDS epidemic," said Luiz Loures, the deputy executive director of the Joint United Nations Programme on HIV/AIDS (UNAIDS) and assistant secretary-general of the United Nations. "It's not just medicines and what happens in clinical wards and health centers that will solve this crisis. At the end it's about how we approach people, about ethics, about what brings us together to work for better societies, societies that our children will be proud to live in."
These words come from a presentation in July at the 21st International AIDS Conference held in Durban, South Africa. Every two years, an International AIDS Conference takes place, bringing together leaders from a variety of sectors and places around the world. For a full report with videos and coverage of faith community responses relating to HIV, visit the International AIDS Conference's "Faith at AIDS 2016" website: http://iacfaith.org/
---
Home|Education|Volunteer
Donate|Community
---
Site design: MiLo Studios|Maintained by Phil Moul
©1998-2016 Tucson Interfaith HIV/AIDS Network
A 501(c)(3) Non-Profit Organization