Monthly E-Newsletter for
September 2017
---
Dear Friends,
A few announcements, needs, opportunities to make a difference, facts, and tributes. Take a minute and find out the latest at TIHAN this month!
Scott Blades
Executive Director
---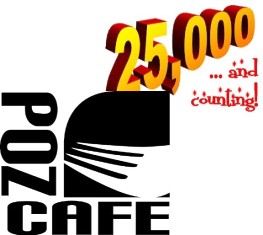 Poz Cafe Celebrates Its 25,000th Meal!
It's an amazing milestone. This month, TIHAN's Poz Cafe lunch program for people living with HIV will serve our 25,000th meal! We're grateful to all the volunteers, donors, staff, faith communities, businesses, and CarePartners who have made this possible! Thank you! We've got some special things happening at this month's lunch, and the CarePartner (client) who is the recipient of meal number 25,000 will get some special attention.
Would you like to donate something for this big occasion? If so, please contact Deirdre Demers, Program Manager, at ProgramManager@tihan.org or 520-299-6647 ext 202.
---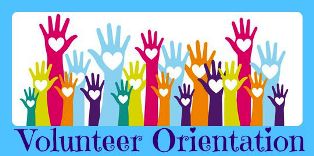 TIHAN Thrives Due to Volunteers – And We Need More People Like You!
It's not too late to sign up for one of the last Volunteer Orientations of the year. Our upcoming Volunteer Orientation is on Saturday, September 23 from 8:30am to 12:30 pm. We're recruiting volunteers for admin support, community-building, and direct support services too:
Operations Assistants (ideally for a Friday afternoon shift 12:30-4:30pm)

Community Ambassadors (tabling with TIHAN materials at community events)

Link Specialists, especially people who are bilingual (English/Spanish)
You can find the complete list of our current volunteer openings by clicking on "Volunteer" at top, then on "Volunteer Opportunities." One of them might be just right for you! Or contact Dennisse Ley, Volunteer Coordinator, at 299-6647 ext 206, or VolunteerCoordinator@tihan.org
---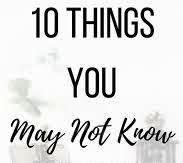 10 Things You May Not Know about HIV Today
A volunteer sent us this article, which we thought might be of interest to you. Warning: This article may be NSFW (Not Suitable For your Work computer).
To see this list of 10 things you may not know about HIV today, click here.
---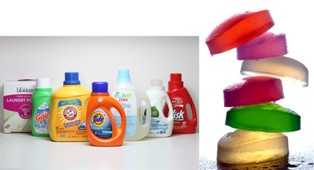 Seeking Your Donations of Detergent and Soap
Summers in Tucson are intense, with many of us finding ourselves sweating after only a few minutes outside. This makes items such as deodorant, laundry detergent, and bar soap necessities to stay fresh during this time of year.
Thanks to donations last month, we were able to include sticks of deodorant in the CarePackages that we distributed to CarePartners living with HIV. Currently, we are in need of laundry detergent and bar soap. Would you consider partnering with us to make sure that we can include these items in the 75 to 80 CarePackages that we will distribute this month? Donations can be dropped off at the TIHAN office Monday through Friday, 8:30 am-4:30 pm.
---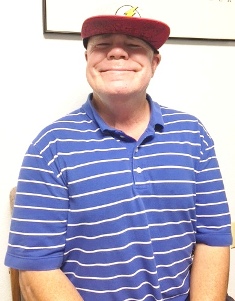 Not Held Back by HIV
In 2002, Skeeter Jake (his nickname) was living in Phoenix when he learned that he had HIV. He didn't find many support services there for people living with HIV, but later moved to Tucson and was referred to TIHAN by a staff member at El Rio Special Immunology Associates (SIA) in 2014. Since then, he has been involved in many of TIHAN's programs, including being a regular attendee at the monthly Poz Cafe luncheons and attending a dozen classes so far in the Living Well with HIV program.
Skeeter Jake says he has found TIHAN's support services to be excellent, especially the monthly CarePackages. "TIHAN has been very helpful and has the most compassionate staff and volunteers," he said. "TIHAN has helped me grow as a person. I have learned that my HIV status is not a factor to hold me back."
---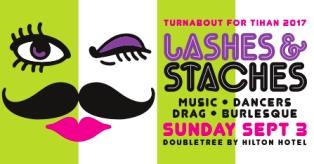 Turnabout Benefit Show Raises $18,500 for TIHAN!
Thank you to an awesome community of people who came together for Turnabout for TIHAN this month, putting on an awesome event that raised over $18,000 for TIHAN's programs and services. We had a sellout crowd of more than 400 people! We'd like to convey our thanks to many people and groups.
◊ KUDOS to the fantastic team who helped plan the event: David Zinke, Nathan Wade, Alvaro DeAsis, Patrick Holt, Mikey Segura, Cathy Ernst, and Jess Losoya.
◊ Thank you to the event sponsors who contributed funds to support the event, or contributed their services: Jill Rich/Long Realty Company, Master Mixx All Inclusive Events, Bears of the Old Pueblo, Centra Realty—Colette Barajas, Liane Wong, and Brenda Nowlan, IBT's Bar+Food, HighWire Lounge, Pro EM Party and Event Rentals, Smirnoff, CamCakes, Curt Beall and David Cormier, GayTucson.com, Linda and Jim Girard, Susan Heinrich and Leslie Kahn, National Latino AIDS Awareness Day/NLAAD Tucson, Old Pueblo Placement Services, Pima County Health Department, and Tucson Pride.
◊ Big thanks, too, for key people who helped make it a success, including our emcees Tempest DuJour and Janee' Starr, performers, volunteers, table captains, donors (including Michael Steinberg and Alan Taylor, Scott Schoen, and Gene Carlson), community partners, and everyone who attended the show and contributed to its success.
One of the highlights of the evening was the presentation of our 2017 Stonewall Award for longtime contributions to the community to IBT's, a place where you are safe and able to celebrate yourself and become a part of this community.
What an amazing community of support we have here in Southern Arizona, and please know that we appreciate you immensely!
---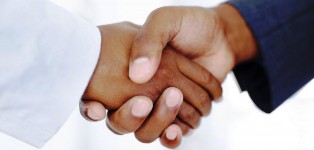 3 Ways Black Faith Leaders Address HIV as a Social Justice Issue

Recently, 120 black churches in Los Angeles joined the Day of Unity, promoted by The Black Church & HIV initiative. Click here for more information

…
---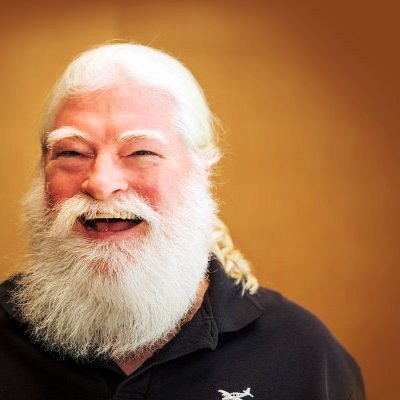 Honoring the Life of Richard Schoen
We honor the life of Rick Schoen, and thank him for the gift his estate bequeathed to support TIHAN's programs. Although Rick was not actively involved with TIHAN during his lifetime, he was a supporter of our work, and made sure that his executor knew of his wish that TIHAN would be one of the charities through which his legacy gifts would be made.
A longtime Tucsonan, Rick had owned a computer supply store on Speedway, Computer Supply Specialist. He had served in the US Air Force during the Vietnam War. He also had a house in Show Low and loved to go fishing there to escape Tucson's heat. And he was known around town for being a bilingual Santa Claus during the holidays.
As his brother Greg told us, Rick loved life and loved people. And even after his passing, Rick's life continues to provide love and support to people who never had the opportunity to know him. His estate gift to TIHAN will continue to impact the lives of people living with HIV. Thank you, Rick.
---
Home|Education|Volunteer
Donate|Community
---
Site design: MiLo Studios|Maintained by Phil Moul
©1998-2017 Tucson Interfaith HIV/AIDS Network
A 501(c)(3) Non-Profit Organization