Monthly E-Newsletter for
September 2016
---
Dear Friends,
Thanks for taking a few minutes out of your busy day to learn more about what's happening with TIHAN and our CarePartners and volunteers. We're providing you the following announcements to help keep you connected and informed about TIHAN and all our happenings.
Scott Blades
Executive Director
---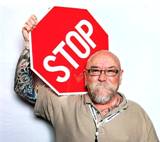 Mark Rosenbaum Announces Retirement
After three surgeries in a four-month period this year, Mark is back at work, but he's ready to retire (again) and take more time to relax and travel, and spend more time with his husband. For the past two years working as TIHAN's Operations Manager, he's made a tremendous difference, and we're grateful to him, and we're glad he'll still be able to continue on as a volunteer with TIHAN. Mark's plan is to continue working through December 9, then transition to a volunteer role on some special projects. This allows time for us to recruit and hire a replacement and make the transition as smooth as possible. Thank you, Mark!
---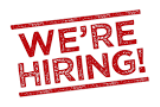 Recruiting for an Operations Manager
TIHAN has an employment opportunity — a full-time "Operations Manager" position. Please share this opportunity with qualified applicants.
Operations Manager (full-time, 40 hours/week, with benefits): The Operations Manager oversees the agency's daily office operations (including maintaining databases, coordinating acknowledgement of donations, maintaining office equipment and systems, and working with vendors), supervises the Volunteer Coordinator, manages the agency's administrative volunteers, provides program and fundraising support, and performs varied advanced administrative work as required. For the complete job description, minimum qualifications, and how to apply, click here.
---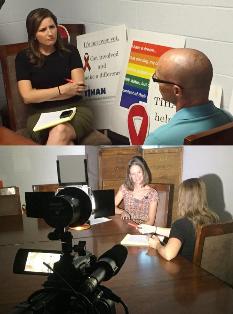 TIHAN in the News: Channel 13 Highlights Our Program and Its Impact
Reporter Carissa Planalp of KOLD News 13 did a story last week about TIHAN and the increasing numbers of people we are serving through our awesome volunteer-based support services at TIHAN. You'll hear from our Program Manager Deirdre and CarePartner Tim. To see the story on video, click here.
---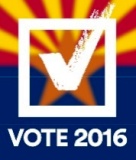 TIHAN Offers Opportunities to Register You to Vote (or update your voter registration address)
Why Is Your Vote Important? Because EVERY VOTE COUNTS! While there are millions of adults in the state of Arizona, in the year 2014 there were fewer than 200 votes that made the difference in Southern Arizona races for a state lawmaker and for a U.S. Congressional seat. Plus, the candidates you vote for will make changes in areas like public education, police and other local services, health care and mental health services, streets and parks, and more. The General Election is coming up on November 8, 2016, and TIHAN wants to help make sure your voice is heard!
You must register by Monday, October 10 in order to participate in November's General Election. Join us at the following events to do so!
Register to vote, or update your voter registration, at…
The TIHAN office at 2660 N. 1st Ave – on Wednesday, September 21, from 12:30 to 2:30pm. This is open to everyone from TIHAN and the general public.

For people living with HIV, we'll be offering another voter registration opportunity – at this month's Poz Café.
We hope to see you there! Thanks to Mi Familia Vota and the League of Women Voters for helping TIHAN to help people share their voices!
---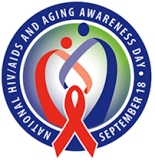 Aging With HIV: An Interview with HIV/AIDS Pioneer Dr. Kenneth Mayer
About one-quarter of the estimated 1.2 million people living with HIV infection in the U.S. are 55 or older. At TIHAN, more than 50% of the people we serve are over 50 years of age. What are the key issues facing this group? What are we learning about the long-term impact of antiretroviral therapy? And where is research lacking?
In observance of National HIV/AIDS and Aging Awareness Day on September 18, The Foundation for AIDS Research (amfAR) put these questions and others to HIV/AIDS pioneer Dr. Kenneth Mayer. Read more http://www.amfar.org/aging-awareness-day/?msource=0816ENLTN&tr=y&auid=16885451
---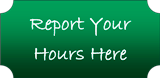 You Can Now Submit Your Volunteer Hours Online!
Submitting your volunteer hours is now as easy as a few clicks on your computer! To try it out, click here.
After you've entered your name and volunteer services, you'll have some optional questions to answer. At the bottom of this page, make sure you click "SUBMIT". You will know that your information has gone through successfully when you see the message, "Thank you! Your response has been recorded."
In the future, you can navigate to this online form on your own by doing the following:
Go to www.tihan.org

In the dark blue bar at the top, click "Volunteer"

In the list to the left, about halfway down, click "Volunteer Impact Report"

Below the first paragraph, click "NEW! Submit Your Volunteer Hours Online"
If you prefer to continue using the paper version of the Volunteer Impact Report, that's okay, too. Either way, thank you for the time you've given to TIHAN!
---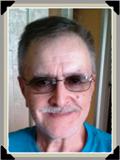 With Support from TIHAN, Russell's Settling into Tucson Made Smoother
Russell is one of TIHAN's newer CarePartners, having registered in February of this year, and is also relatively newly diagnosed with HIV. Russell found out 2˝ years ago that he is living with HIV, during a routine test for his type 2 diabetes.
Since he does not particularly like needles, Russell had been requesting that his diabetes doctor concurrently test him for HIV and STIs. During a follow-up appointment, his doctor notified him that he tested positive for HIV.
Russell remembers when he first heard about HIV/AIDS in 1982, while living in Key West. At that time, it was referred to as "gay cancer," and while he did not personally experience discrimination as an openly gay male, Russell says that he has lost many very good friends over the years. Today, he suffers from what is referred to as survivor's guilt.
After receiving his HIV diagnosis, Russell immediately began treatment. He had no adverse side effects from the medication, and within six weeks, his viral load was undetectable. As if in honor to all of the dear friends that were lost to him, Russell's attention to regular testing enabled him to benefit from available treatments and continue to live a healthy life with HIV.
Russell moved to Tucson ten months ago and soon learned about TIHAN from SAAF, which recommended TIHAN as a great resource. One of the TIHAN services that is most helpful to Russell is the CarePackage program. "Being new to Arizona, newly married and retired, it's been a really, really great help… We flew from California and all we had was our clothes and toothbrushes. We started from scratch, but when it comes to cleaning supplies and toiletry items, the CarePackages are greatly appreciated."
---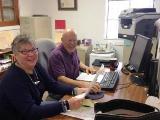 Recruiting for Operations Assistants and Data Entry Team Members
TIHAN is looking for skilled Data Entry Team Members who can help accurately update and maintain TIHAN's web-based data entry system, which is currently under development.
Data Entry Team Members work to a high level of detail, accuracy, and ability to catch and correct their own errors. Types of data include personal contact information, statistics, demographics, donations, and volunteer hours. Preferred skills and experience include data entry, intermediate level computer and Microsoft Office skills, in particular MS Excel, MS Access, and web-based data entry programs. Using your data entry skills will provide you with the satisfaction of knowing you're helping TIHAN accurately and efficiently work with our many CarePartners, volunteers, donors and others to continue to deliver high-quality programs and services, and meet compliance requirements. This position can also help volunteers gain experience that will benefit a volunteer seeking full time employment. Hours are flexible, with a minimum commitment of two to four hours per week, between 8:30am and 4:30pm, Monday through Friday.
We're also seeking strong Operations Assistants (formerly known as receptionists) who can provide administrative and logistical support to our CarePartners, staff, and other volunteers.
Operations Assistants help keep the office running smoothly, using a wide variety of office management and organizational skills while enhancing the public's impression of TIHAN by being friendly, courteous and efficient. Use your office and organizational skills to help staff, CarePartners and others. Enjoy using your gracious personality to help callers and visitors feel welcome. Work with and get to know a lot of great people.
Use Microsoft Office Suite, including Word, Excel, and Outlook, with prior experience and at least an intermediate level of proficiency in those applications; use email to read, compose, send, respond, track, file, and work with contact lists; do web-based research on incorrect addresses; maintain and edit logs, spreadsheets, and other electronic documents; make phone calls for information and follow-up; greet visitors, and callers on a multi-line phone, directing them to the proper person; perform all functions to a high level of detail and accuracy; help keep office, bathrooms, and kitchen clean and neat. If you can work at least one four-hour shift each week, or as an on-call, fill-in Operations Assistant, this role might be just what you're looking for.
We have other volunteer opportunities, and our next Volunteer Orientation is scheduled for Saturday, September 24. For more information about volunteering with TIHAN, contact Bennett Burke, Volunteer Coordinator at 520-299-6647 ext 206, or VolunteerCoordinator@tihan.org
---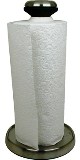 Please Keep the Paper Towels Rolling In!
Thank you to everyone who answered the call last month and donated packages of paper towels. We — and TIHAN's CarePartners living with HIV — greatly appreciate it. We are still in need of supplies to get through the next few months, and would be grateful for any further donations of this product. As the number of CarePartners coming in for monthly CarePackages continues to increase, you can help us ensure that every CarePartner receives the top priority paper goods, paper towels and toilet paper. Whether you can bring one or two rolls or a whole package, your donation will always be going to people living with HIV who need these supplies. Donations can be dropped off at the TIHAN office (2660 N. 1st Avenue) between the hours of 8:30am and 4:30pm, Monday through Friday.
---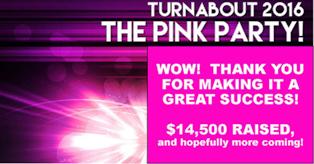 Turnabout Raises $14,500 for TIHAN! 20th Annual Benefit Hits $250,000 Mark for Dollars Raised Since the Benefit Started
WOW! We are filled with gratitude for a community of people who came together for Turnabout for TIHAN. The results are in, and after we collect the final monies owed, you have raised almost $14,500 to support TIHAN's programs (and we're hoping someone or ones will donate to get us to the $15,000 mark!) So many people and groups deserve our tremendous thanks:
The fantastic team who helped plan the event: David Zinke, Nathan Wade, Alvaro DeAsis, Patrick Holt, and Larry Moore.

The event sponsors who contributed funds to support the event, or contributed their services: Master Mixx Mobile Djs, Beyond Video, Bears of the Old Pueblo, IBTs Bar+Food, HighWire Lounge, GayTucson.com, David Cormier and Curt W. Beall, and TMedia Promotion.

Big thanks, too, for key people who helped make it a success, including our emcees, performers, volunteers, donors, and community partners.
One of the highlights of the evening was the presentation of our 2016 Stonewall Award for longtime contributions to the community to the Hon. Richard Elias for his years of support. Since this event started 20 years ago at the Stonewall Eagle Bar, it has now raised over $250,000 for HIV support services! What an amazing community of support we have here, and please know that we appreciate you immensely.
---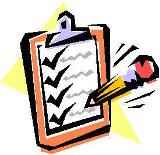 Thanking CarePartners for Their Input
TIHAN's annual CarePartner Satisfaction Survey asks registered CarePartners living with HIV to tell us what they think of the programs and services that are available to them, and how we can improve. With the help of graduate student intern Emily Burgen, the survey is available online in addition to paper for the first time this year.
In the past, results from this annual project have been used to inform the planning for Living Well with HIV monthly classes, improve publicity efforts for certain programs, send breakfast vouchers to those interested in taking advantage of this monthly program, and add high-priority items to CarePackage donation wish lists.
Over the past decade, the number of returned surveys each year has ranged from 65 to 83. This year, we have already received a total of 76 surveys, and CarePartners still have until September 30 to turn in a completed survey. We want to thank the CarePartners for their valuable input thus far, and we look forward to sharing this year's survey results with you in the coming months.
---
Documenting Progress and Possibilities Towards Ending HIV
PBS' well-respected News Hour program recently aired a series called "The End of AIDS?" highlighting some of the progress (and challenges) in HIV transmission and treatment. Segments include "'Ending AIDS in New York means finding the most vulnerable," "How South Africa, the nation hardest-hit by HIV, plans to 'end AIDS,'" "Why the South is the epicenter of the AIDS crisis in America," and "San Francisco's bold AIDS mission is 'getting to zero' by 2030." To watch the thought-provoking videos or to read the transcripts, visit http://www.pbs.org/newshour/tag/the-end-of-aids/
---
Home|Education|Volunteer
Donate|Community
---
Site design: MiLo Studios|Maintained by Phil Moul
©1998-2016 Tucson Interfaith HIV/AIDS Network
A 501(c)(3) Non-Profit Organization