Monthly E-Newsletter for
October 2016
---
Dear Friends,
Thanks for caring about what is going on with our community regarding TIHAN and how you can help us better support people with HIV to live well, and how you can be part of the solution and feel good about making a difference. Take a few minutes and peruse these 10 announcements, and be in the know!
—TIHAN
---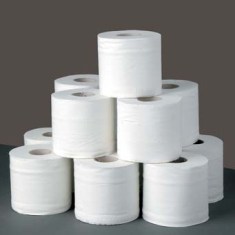 Imagine a Pantry Filled with 740 Rolls of Toilet Tissue…
And know that that's part of the increase in need in just six months that TIHAN aims to address. And that's just one of the items in our Care Packages that we need.
As you have probably read in our recent e-newsletters, there has been a significant increase in demand this year for CarePackages – paper shopping bags filled with toiletry items, hygiene and cleaning products. CarePartners living with HIV can receive their monthly CarePackages either at Poz Café, where contents are donated by that month's sponsoring faith communities for the luncheon, or at the TIHAN office. The latter is where we have seen surges in numbers, and where we have challenges meeting the demand.
Two years ago, in the first half of 2014, TIHAN distributed 213 CarePackages at the office. This year, in 2016, we have distributed 398 CarePackages at the office in the first half of the year. Call it an increase of 185 bags or of 87%, but however you look at it, please consider helping TIHAN to address the needs we see. Individuals living with HIV come to TIHAN to receive essential hygiene items that are otherwise difficult to purchase on a limited income, and with your help we can continue to provide that.
Right now, the greatest need for CarePackages is toilet paper; we supply CarePartners with 4 rolls per month. All we ask is that it be two-ply toilet tissue. Can you donate a roll, a pack of 8 rolls, or a case of 96 rolls? Would you consider asking your book club or group of co-workers to help you out with a collection drive? All donations are welcome!
Donations can be brought to the TIHAN office at 2660 N. 1st Ave. during business hours: Monday through Friday, 8:30am to 4:30pm. If you have questions about organizing a drive, please contact Kseniya at ProgramCoordinator@tihan.org or 299-6647 ext 207.
---
TIHAN CarePartners Voice their Gratitude
TIHAN's graduate student intern is busy analyzing the results of this year's CarePartner Satisfaction Survey responses, and we look forward to sharing those results with you next month. In the meantime, we'd like to share a few of the comments that we received from CarePartners living with HIV, to show you what your support means to them.
What are your favorite things about TIHAN?
The calls I get from TIHAN to see how I'm doing. I feel that someone (TIHAN) cares.

"Eating Well with HIV" classes – learned so much.

When first I settled in Tucson & needed a way to meet people, Poz Café really helped.

It's really nice to get breakfast served to me instead of cooking. Sometimes I don't have anything to eat for breakfast.

The care packages help me a lot.

The luncheon is the best part. It would be nice to get that many people together more often.

Camaraderie, compassionate people, and people of different faiths coming together!
And finally:
You all inspire me to be a stronger and a better person "living with" HIV/AIDS. Thank you for all you do.

THANK YOU FOR YOUR LOVE AND SUPPORT TO OUR HIV COMMUNITY!
---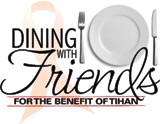 Dining with Friends this Weekend!
Two fabulous dining events are this coming weekend that we hope you will participate and join us! Building community and connections among amazing people, and supporting important programs and services to help people with HIV to live as well as possible.
Dining with Friends – Saturday, October 15 – A Benefit for TIHAN
On Saturday evening, several friends of TIHAN are hosting informal dinner parties, and a couple of the dinner parties have openings if you'd like to join. From 10-25 people, these dinner parties will offer a meal and wine, in return for a suggested donation to TIHAN (ranging from $35 to $50/person). And you get to see some of your TIHAN friends, and meet some new friends! After your dinner, guests are invited to an after-party where people from the various house parties gather for socializing and dessert, and we'll offer a special raffle drawing for some fun prizes.
Noche en Blanco – Sunday, October 16 – a community event that TIHAN is participating in (potluck)
A "secret" community event (flash-mob style) that brings out thousands of people, all dressed in white, for a special evening. We know the date and time, but not the location. You commit to bring something for dinner to share with the table (8 people) of TIHAN friends. On Sunday of the event, the organizers tell us where it's happening, and we all show up at that public space and transform it into a Noche en Blanco (Night in White), bringing in our own tables, chairs, tablecloths, place settings, food, drink, music, and flowers. Then, when it ends, we take out everything that we brought in. You can also see more at this link: https://www.youtube.com/watch?v=4AHnYtTFR18. We have a limited number of spaces for invited guests, so please respond ASAP! It's not a benefit for TIHAN, but a community event.
---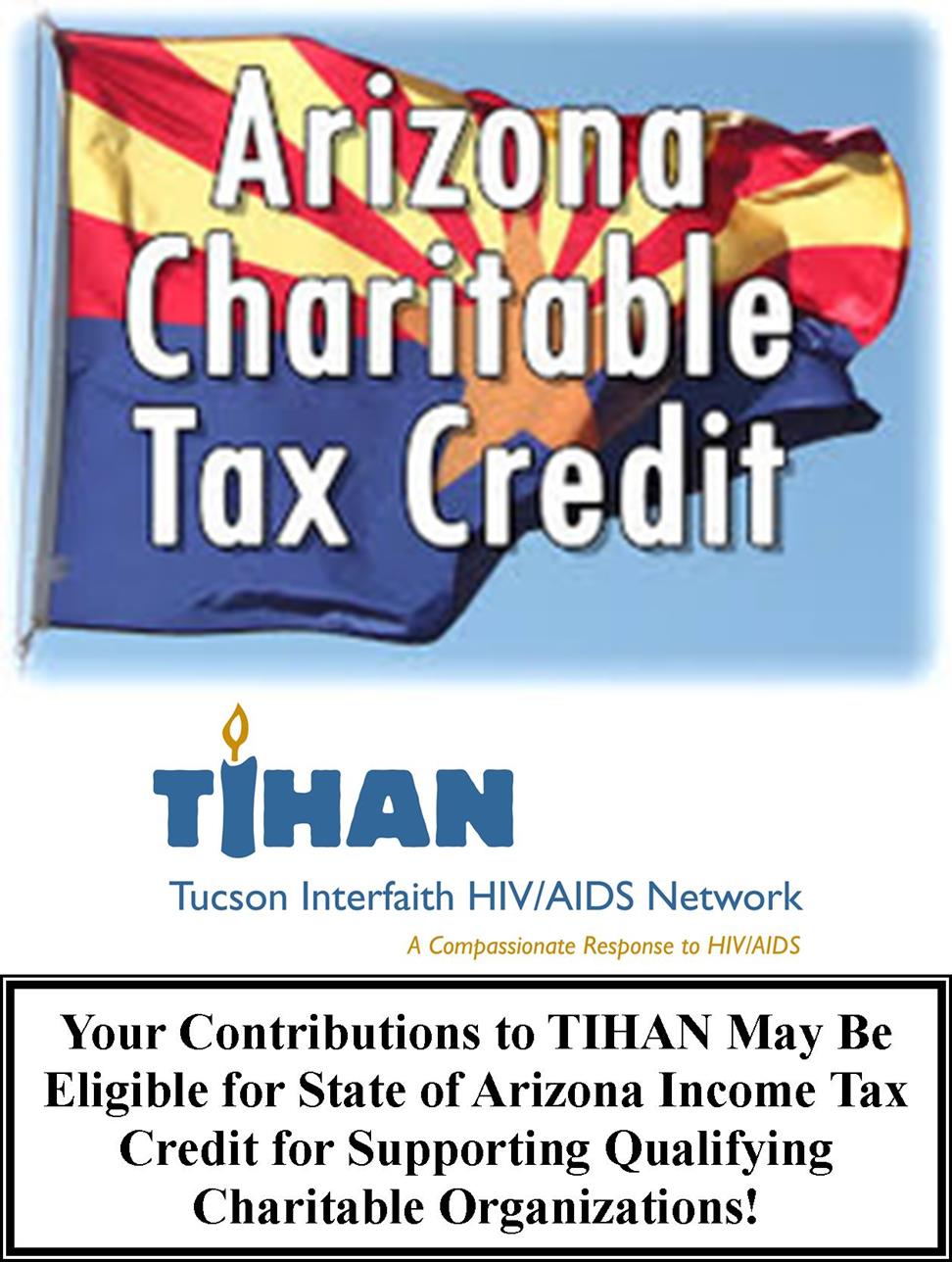 You Could Be Eligible for a Direct Arizona State Tax Credit of $400 or $800
If you live in Arizona and file state income taxes, your contributions to TIHAN can make you eligible for these new INCREASED TAX CREDIT AMOUNTS for 2016!
TIHAN has been designated as a Qualifying Charitable Organization for the State of Arizona. By donating to TIHAN, you may be eligible for an Arizona Tax Credit and reduce your state income tax liability with a dollar-for-dollar reduction (up to $400 per person, or $800 per married couple filing jointly). Please contact a tax advisor for advice on how to file and benefit from your donations to TIHAN, or go to the Arizona Department of Revenue website at http://www.azdor.gov/TaxCredits.aspx. Contributions to TIHAN can be made online (click on "donate to TIHAN now" on the homepage), or mail your check to TIHAN, 2660 North 1st Avenue, Tucson, Arizona 85719.
---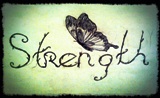 TIHAN CarePartner Will Stays Strong – Physically and Mentally
Will is a TIHAN CarePartner living with HIV. After getting out of the military and moving to Los Angeles, where he became involved in drugs, a routine check-up at the VA in 1991 resulted in a positive diagnosis. His first question for the doctor was, "Am I going to die?" The frightening response was, "Not right away." Will was devastated by his diagnosis, as was the mother of his son. He then shared the news with his father, his sisters, and his own mother.
Will received nothing but positive responses from them. "I have a great support system, which is very important."
Will began medical treatment for his HIV immediately, and fortunately he has never experienced negative side effects. He wasn't certain he would live, but he says, "I knew I had to turn my life around to preserve myself." He continues to take care of himself. "I take my meds faithfully and have lived a fruitful life."
Will moved to Tucson in 2006, hoping to continue working in the real estate business, but broke his ankle while moving and had to undergo several surgeries on his ankle and knees as a result. These unexpected injuries made it difficult for Will to work, and he finds it challenging now to live on his Social Security income. His Case Manager at SAAF recently referred Will to TIHAN for help with utility expenses, and he's happy to have connected with us. "Everything happens for a reason," Will says, "And I have a positive feeling when I am here at TIHAN".
Looking back, Will shared, "Science has come a long way. I have diabetes, and am HIV positive, and I go to the gym and am stronger than some of the other guys there. You have to have faith and get a great support system. Establish one, if you don't have one." TIHAN hears from many CarePartners that our programs, volunteers and staff are a significant part of that support system, and we thank you for your help in allowing us to provide that. We hope we can help many more CarePartners say, as Will does: "HIV has never brought me down."
---

One More Volunteer Orientation in 2016: Tuesday, November 29
Before 2016 becomes history, there's still time to sign up for our final Volunteer Orientation of this year. Can you join us Tuesday, November 29 from 8:30am to 12:30pm? We're recruiting volunteers for both administrative and Care & Support roles, including Community Ambassadors, support roles for our volunteer program, the Marketing Committee, and others. For a complete list of openings, click here. If you'd like to help, contact Bennett D. Burke, Volunteer Coordinator, at VolunteerCoordinator@tihan.org, or call 520-299-6647 ext 206. To download a Volunteer Application Packet, click here.
---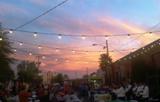 Did You Know?
—30% of the people living with HIV whom TIHAN serves are Latino/a?

—more than one out of every four people living with HIV/AIDS in Pima County are Latina/o?

—despite the success of anti-retroviral medications that have vastly improved the health outcomes of people living with HIV, less than half of Latinos with HIV in the US are receiving these medicines to treat their HIV?

—the impact of HIV on Latino communities is directly related to health disparities and barriers such as poverty, migration patterns, stigma, and limited access to healthcare?

—that TIHAN is committed to addressing the impact of HIV on Latino communities and helps sponsor an important (and free) community event for National Latino AIDS Awareness Day (NLAAD) to bring more awareness, prevention, education, treatment, fun, and support in Latin@ communities?

—that once again one of TIHAN's awesome volunteers received an award at this year NLAAD block party event, held in the Lost Barrio, for her leadership in addressing HIV?
---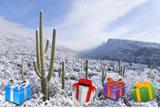 Jack Frost Is on His Way
Ready for the holidays? Neither are we — but you can help TIHAN get ready! We are starting our annual collection of donated gifts that will be given to our CarePartners living with HIV and their children during the holiday season. If you, your business, group, or faith community is interested in brightening the holidays for people and families with HIV, please bring donations to the TIHAN office during the months of October and November, keeping in mind the following guidelines:
Gifts must be new and unused (sorry, no used items).

Our greatest need is always gifts for adult males, since they make up the majority of people that we serve and are the most challenging to buy for (we tend to receive more gifts for kids, teens, and women)

Donations should be unwrapped.

Because CarePartners belong to a variety of faith traditions, or may not identify with any faith, we ask that holiday gifts do not include any religious images or messages.

It's important for us to be able to keep gifts equitable, so please look for gifts whose value is between $15 and $40.

In order for us to be able to use the gifts at our holiday programs for CarePartners, the deadline for bringing your donation is December 1.
Thank you for helping TIHAN make the holiday season more special for CarePartners and their families!
---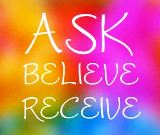 Restocking for Fall: We Ask, We Believe You Care, and We Trust We'll Receive Your Support (as you are able)!
TIHAN is very fortunate to have generous folks who help us by donating our most needed office supplies. As Fall approaches, our office supply shelves are becoming rather bare – are you able to help restock with any of these supplies:
Avery 5160 address labels (or equivalent)

standard 20# copier paper (8 ˝ x 11") — it's cheaper by the case!

large trash bags (30 gallon)

batteries (AA, AAA, 9 volt)

OfficeMax/Office Depot gift cards.
Your generous donation helps us contain administrative costs and put more money towards much-needed CarePartner support programs. To see our updated Wish List, click here. For more information, contact Mark at 299-6647 ext 204 or OperationsManager@tihan.org. Thanks very much for helping!
---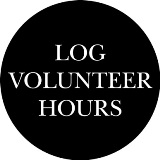 Report Your Volunteer Hours Online!
How would you like to log your TIHAN volunteer hours the "new-fashioned" way? To try it out, click here. After you've entered your name and volunteer services, you'll have some optional questions to answer. At the bottom of this page, make sure you click "SUBMIT." You will know that your information has gone through successfully when you see the message, "Thank you! Your response has been recorded."
In the future, you can find this online form on your own:
Go to www.tihan.org

In the dark blue bar at the top, click "Volunteer"

In the list to the left, about halfway down, click "Volunteer Impact Report"

Below the first paragraph, click "NEW! Submit Your Volunteer Hours Online"
You'll still have the option of using the paper version of the Volunteer Impact Report. No matter which way you report your volunteer hours, though, thanks for the time, energy, and enthusiasm you give to TIHAN!
---
Home|Education|Volunteer
Donate|Community
---
Site design: MiLo Studios|Maintained by Phil Moul
©1998-2016 Tucson Interfaith HIV/AIDS Network
A 501(c)(3) Non-Profit Organization