Monthly E-Newsletter for
December 2016
---
Dear Friends,
For all the holidays that we celebrate, please know that our wishes are with you, and we are grateful for your contributions that create a more caring and compassionate world!
As you celebrate with your loved ones this holiday season, I hope you can reflect upon the past year and the difference you have made in the world, including your support of the hundreds of people living with HIV/AIDS whom you have helped through your support of TIHAN.
Please take a minute and check out these notes of thanks, announcements of some upcoming fun events, opportunities to make a difference, and news about HIV.
With warm wishes for our TIHAN family of friends,

P.S. If you would like to check on how much you have contributed to TIHAN so far this year, please contact me at 520-299-6647 ext 202 or scott@tihan.org and I can give you an update on your contribution history for the year.
---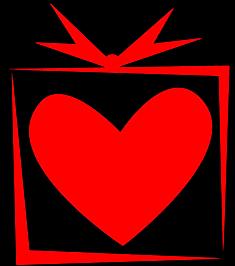 You've Helped TIHAN Brighten the Season for Many!
TIHAN's Care & Support team thanks you for your gift donations this holiday season. We received nearly 200 gifts towards our joint holiday programs with the Southern Arizona AIDS Foundation for people in Tucson living with HIV. We look forward to distributing these gifts at our December Poz Café Holiday Party, where we expect well over 100 adults living with HIV, and at our Family Day holiday party, with over 50 children expected. It's such an important time for all of us to remember and support those in our community, especially those whose holidays may not be as bright and cheerful as our own. With your help, the smiles, hugs, special gifts, and support that will be shared this week with individuals and families living with HIV will boost the cheer of the holidays for many.
---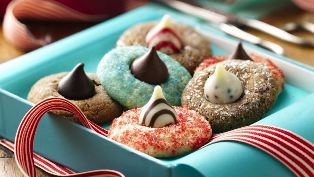 December Holiday Open House and Cookie Exchange!
Please mark your calendar for Friday, December 16 from 3:30-5:30pm for our "Holiday Open House" at the TIHAN office. We're looking forward to welcoming volunteers, donors, CarePartners, and friends to stop in for a bit, meet each other and the TIHAN staff and Board of Directors, and enjoy some time together.
Feel free to bring one or two dozen cookies to share with others, and everyone will be able to take some cookies home with them! Please provide information if the cookies contain nuts, as some people have allergies. We'll provide coffee, punch, hot cider, and hot chocolate as well. RSVPs encouraged—please let us know if you're planning to attend – 299-6647 ext 206 or VolunteerCoordinator@tihan.org
---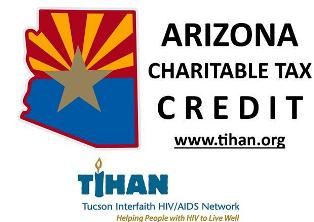 You Donation Makes You Eligible for a Direct Arizona State Tax Credit of Up to $400 or $800
If you live in Arizona and file state income taxes, your contributions to TIHAN can make you eligible for these new INCREASED TAX CREDIT AMOUNTS for 2016!
TIHAN has been designated as a Qualifying Charitable Organization for the State of Arizona. So, by donating to TIHAN, you may be eligible for an Arizona Tax Credit and reduce your state income tax liability with a dollar-for-dollar reduction (up to $400 per person, or $800 per married couple filing jointly). Contributions to TIHAN can be made online (click here or click on the "Donate to TIHAN Now" icon on the homepage), or mail your check to TIHAN, 2660 North 1st Avenue, Tucson, Arizona 85719.
---

TIHAN CarePartner Gregory Talks About Living (Well!) with HIV
Gregory had been getting tested for HIV his whole adult life, and had been doing a great job taking care of his overall health. He was eating well, exercising, and keeping his diabetes in check. However, in 2014, he started to feel that something was wrong. He went to get tested for HIV, and learned that he was living with the virus. "I was upset and depressed," he said. "I had always taken care of myself and I was disappointed in myself."
Gregory started treatment right away, and received praise from his doctor for regularly exercising and getting proper nutrition.
Unfortunately, due to his compromised immune system, Gregory gets sick very easily now, even with his healthy routines. A few weeks ago, he went to the hospital to be treated for cellulitis, a bacterial skin infection that can be life-threatening if not treated in time.
After her got his HIV diagnosis, Gregory had a difficult time telling his family. "It was hard, growing up in a family with nine siblings. My mother was very old-fashioned and my family was not very educated about HIV. I gave everyone a folder with brochures that had information about it." But his relationship with his family became strained, as one of his siblings disclosed Gregory's diagnosis to acquaintances without his permission. "I came to him because I thought that he would understand, and I trusted him. We are closer now, but back then, there was a lot of mistrust."
Today, even though Gregory is not open with everyone about his status, he is much more comfortable. "I am getting better at it. I had to look in the mirror and accept it." After struggling with drug addiction and homelessness, Gregory is now ready to get his life back on track. "I want foundation, focus, and I want to do the right things." Opportunities offered by TIHAN help support Gregory in his efforts.
Gregory learned about TIHAN through SAAF, and has recently been getting more involved. "I have started going to Poz Café more often. It is entertaining for me because it gets me out of the house and gives me something to do." He also benefits from the CarePackages, saying, "I don't get any money so the CarePackages help me very much. I look forward to this, because these are the things that we really need in order to keep our house clean." Gregory encourages everyone living with HIV, especially those newly diagnosed: "You need to get TIHAN services, because they really help."
---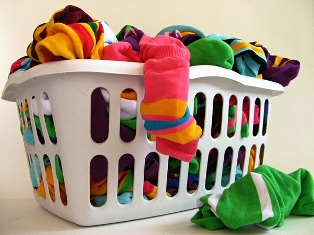 Cleansing Contributions
Trying to prioritize your gift giving as 2016 comes to a close? TIHAN conducts an Annual CarePartner Satisfaction Survey, and in this year's survey, we learned that the top three most important hygiene/cleaning items for our CarePartners are toilet tissue, laundry detergent, and paper towels. Can you imagine having a limited budget that makes purchasing any of these items difficult? Many CarePartners living with HIV experience that kind of situation, and your donations can help us alleviate that stress.
This month, we ask for your help in keeping our shelves stocked with laundry detergent. TIHAN distributes between 120 and 150 CarePackages each month, and that number increases during the holidays. Helpful hint: various "dollar stores" throughout Tucson carry detergent, both in liquid and powder form. Please keep in mind that many CarePartners rely on public transportation, which makes it difficult to carry very heavy containers. Donations can be dropped off at the TIHAN office Monday through Friday, between the hours of 8:30am and 4:30pm.
---

Submit Your Volunteer Hours Online!
A gentle reminder to submit your volunteer hours for 2016 - and you can do it online! To try it out, click here. After you've entered your name and volunteer services, you'll have some optional questions to answer. At the bottom of this page, make sure you click "SUBMIT." You will know that your information has gone through successfully when you see the message, "Thank you! Your response has been recorded."
In the future, you can find this online form on your own:
Go to www.tihan.org

In the dark blue bar at the top, click "Volunteer"

In the list to the left, about halfway down, click "Volunteer Impact Report"

Below the first paragraph, click "NEW! Submit Your Volunteer Hours Online"
You're still welcome to use the paper version of the Volunteer Impact Report, but no matter how you report your volunteer hours, thanks for being part of the TIHAN family!
---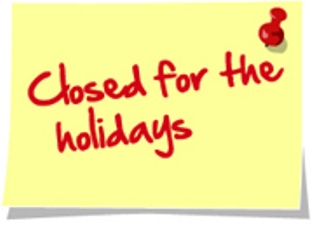 TIHAN Office will be closed on Monday, December 26 and Monday, January 2
Please note that the TIHAN office will be closed on Monday, December 26 for Christmas, and on Monday, January 2 for New Year's Day. We will have regular office hours 8:30am to 4:30pm on Friday, December 23 and on Friday, December 30. Happy Holidays!
---
Home|Education|Volunteer
Donate|Community
---
Site design: MiLo Studios|Maintained by Phil Moul
©1998-2016 Tucson Interfaith HIV/AIDS Network
A 501(c)(3) Non-Profit Organization